If you're overweight, you might be surprised to learn that sex positions don't have to be limited to just the traditional missionary position. In fact, there are a number of different positions that are absolutely comfortable for overweight people and can be tried to spice up your sex life. This post will help you determine the best sex position for fat people which they can try easily and enjoy too without any discomfort.
Sex is one of the most pleasurable things that a couple can do together. It can be an amazing way to show your love and appreciation for each other, but it can also be a lot of fun to experiment with different positions. Some positions can be difficult for people who are overweight or have excess body fat, yet there are few positions that are just more comfortable for the fat person rather than the other.
Discover Best Sex Postures For Overweight Partner
If you're overweight, you're not alone. According to a study by the American Dietetic Association, one in five women and one in three men are classified as obese. Being overweight can have a negative impact on your health, and it can also affect your sex life. Sex positions can be awkward for those who are overweight, and you may find that your partner isn't willing to try new positions. But with a little creativity, you can still enjoy some of the most popular sex positions.
1. Doggy style:
One of the best sex positions for overweight people is this classic one. It can get a little tiring after a while, but using pillows can help you and your partner maintain the position for a longer period of time. This one is undoubtedly another timeless classic! In addition to that, the doggy style position is particularly perfect for people who feel like their larger stomach is getting in the way since this way, it will be above the penetration area so she can be directly penetrated without any disturbance from the stomach and both the partner can enjoy the immense pleasure.
Basically in this position the women get on her, all four and the man stands behind her or kneels and penetrates from behind if the women want more enjoyment and penetration she can leverage it with the help of her hips which would help in deeper penetration. Also if you think your arms are getting tired you can use your forearms which can also be used as a pillow for your head.
2. Butterfly:
The butterfly sex position can be one of the challenging positions, but it is totally worth it and a rewarding one too. In this position, a woman lay down with her back on the bed and kept her leg straight as much as possible. This position is very comfortable as their no pressure on the women's stomach even making access easier for the men and can penetrate really deeper. At first, you will find this position a little bit odd but over time I assure you it would become one of your favorite sex position. So make sure to give it a try it is worth rewarding.
It may be one of the best sex positions for overweight people of all shapes and sizes. The position makes it possible for deeper penetration without interference from a larger abdomen. Getting your legs on your partner's shoulders can help you experience different pleasurable sensations in the vagina, including the G-spot.
In detailed description of the butterfly position- Lying on your back with your legs in the air or resting against your partner's chest is what you need for the butterfly position. Your butt is resting on the edge of the bed as you slide to the end of it. You are being penetrated by your partner while standing between your legs. You should put a pillow under your hips if you need a better angle or height. One of the more intimate things about this position is the fact that you and your partner are facing each other. This makes it possible for kissing and intimacy.
3. Reverse Cowgirl:
Reverse Cowgirl is an upgraded version of the cowgirl's position. As in the cowgirl position, the woman straddles the man while he is lying down, allowing her to control the pace and depth of penetration. The reverse cowgirl is a sex position which very comfortable for overweight partners as it harbors larger body sizes, which is why the traditional cowgirl doesn't have a reputation for being one of the best sex positions for overweight women.
It can be more pleasurable for a woman to be in this position since it gives her a heightened rate of clitoris stimulation. This is still an amazing position for men as well, as it allows a lot of stimulation, and it is also easy to get comfortable and pace yourself while you are having sex.
The reverse cowgirl requires you to straddle your partner like a cowgirl, but you are facing away instead of towards the man or can say facing towards his toe. If you want to change the angle of penetration, you can lean forward and support yourself on the palms of your hands. This position is similar to doggy style, where you can easily self-stimulate your clitoris.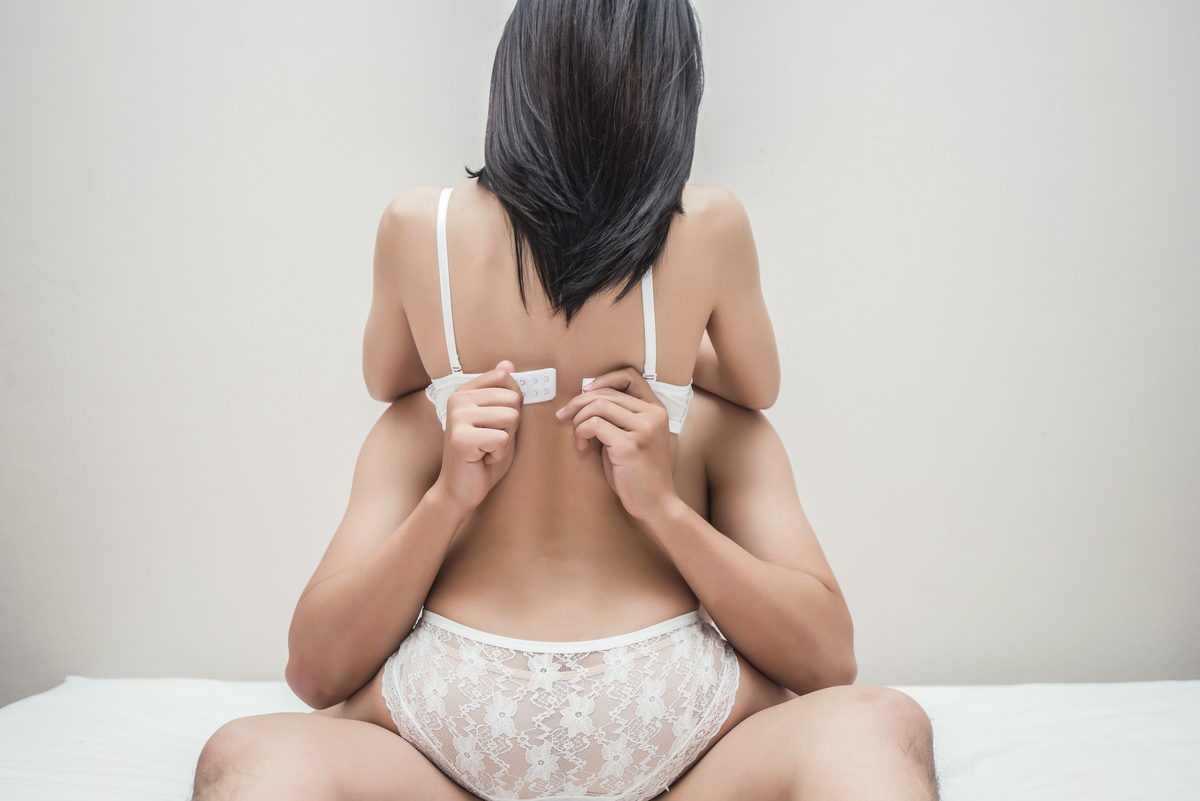 4. Sideways crunched turtle:
It might be a bit similar to the spooning sex position but it may be more optimal for curvy people who have trouble with penetration. The sideways crunched turtle is one of the best sex positions for overweight couples. It is more comfortable if you want to take it easy, as you don't have to hold yourself up with your arms or use your legs to control the movement.
The turtle position requires you to get on your forearms and knees with your chest on the bed. It's a good idea to be rounded into a ball like a turtle. This is similar to Child's Pose if you practice yoga. Your rear end will be higher in the air, and your partner will be able to penetrate you from behind. Lying on your head, resting underneath your chest, or spreading your legs to allow for deeper penetration are some places where your arms can be most comfortable. Lying on your side will allow you to take the turtle position sideways. There isn't direct pressure on your clitoris in crunched turtle pose, so you may wish to self-stimulate during sex.
 5. The seated position:
The sitting position can be the best sex position for fat people. It can give you a lot of pleasure and you can enjoy it with your partner. One can always use various props to spice their sex life more and more and the same is a type with sitting sex as in this furniture (chair) is used as a prop which brings a lot of modification to your sexual life and takes you out of the boredom of doing sex in bed only. Various other props too can be used to increase the intensity of your sex which includes sex toys, towels for comfort and relaxed sex, and many others. Fat people find sitting sex a great sex position as they don't feel any type of discomfort in this position due to their stomach and other things.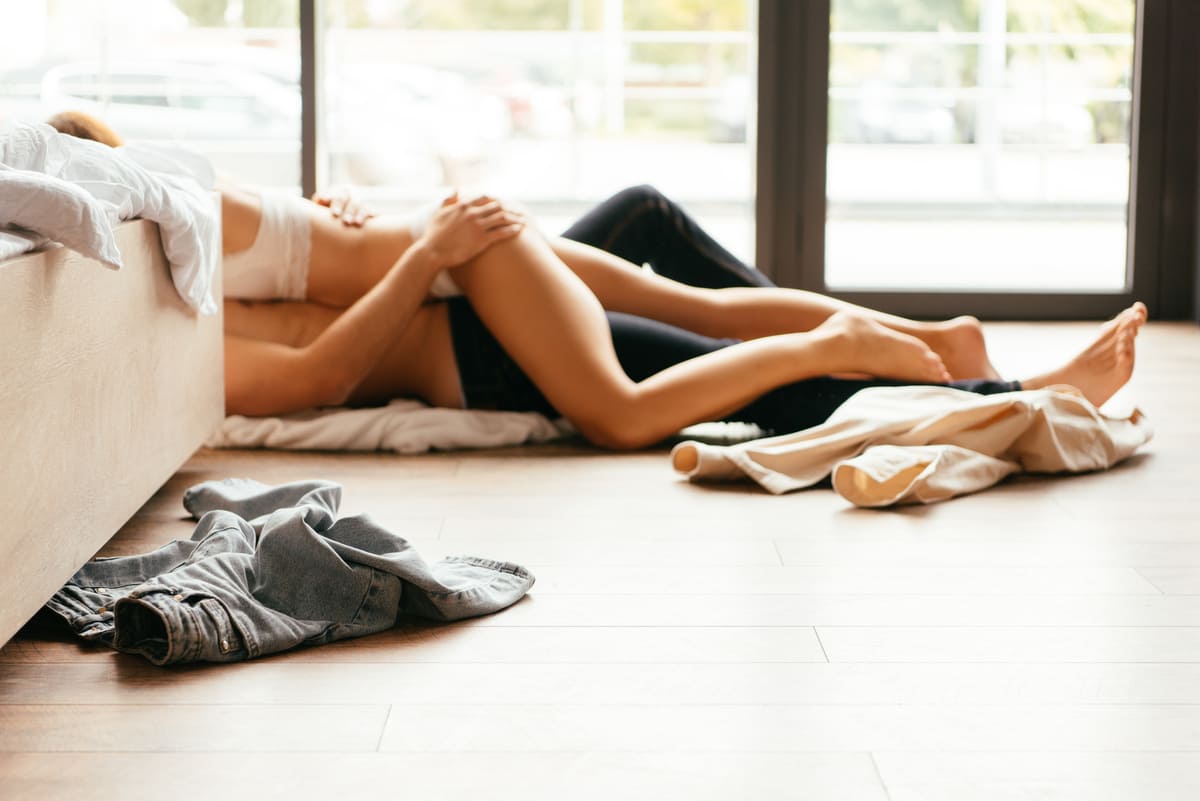 One of the best sex positions for overweight women is in the seated position as the man sits on a chair and the woman sits on his dick where no involvement of the stomach comes and even in this women can have the control and adjust themselves and control the level of penetration and can reach her desired level too. If there's any difficulty woman can sit on the lap too and let the man penetrate her.
Although this sex position can be fascinating some precautions should be taken as placing the chair over any rough surface just like on carpets rather than placing it on tiles or it could slip over. Also, make sure to place the chair in the room corner or beside the table or countertop so that you can grab the support and enjoy your sex without any disturbance.
The Final Word:
It doesn't matter if you are fat or overweight, sex is an essential part of life and everyone want's to have a good sex life with their partners. Yet fat people can face difficulty in a few sex positions but these sex positions mentioned are for fat people and they can even literally enjoy these psoture more than usual. So don't get disappointed and communicate with your sex partner and get indulge in some naughty sex positions and enjoy your sexual life and recreate some memories together.
Hope you found this blog post on the best sex positions for fat people helpful. So try a few positions as soon as possible so that you don't miss the fun of your life. If you have any questions related to it mention them down below in the comment box, and we will be happier to assist you. Thanks for reading!!!