Most people assume that sex during pregnancy is a bad idea. Though if you don't know sex during pregnancy not only relieves the pregnant women's stress and anxiety, but it has many good effects on the baby too. So having sex while being pregnant is good for both but should be performed under a few guidelines which may help the unborn baby and mother too. Also, every sex position is not recommended to perform while being pregnant than usual. And that's why we have gathered a list of the best sex positions for pregnancy that are comfortable and can be enjoyable for parents.
Best sex positions for pregnancy can be difficult to find. The positions that provide maximum comfort and ease of movement for the pregnant woman and the positions that provide the greatest comfort for both the man and the woman are often the most difficult to achieve. However, it is not impossible to find the positions. In this post, we will discuss the different positions that are best and most comfortable for pregnancy.
These are a few best comfortable Sex Positions While Pregnancy:-
While pregnancy can be a wonderful time, it's also a time when many women feel uncomfortable with their bodies. This is because of the changes that are happening in their bodies and the fact that they're carrying a growing baby inside of them. But that doesn't mean that you can't have enjoyable sex during pregnancy. In fact, there are some positions that you can try that will make you feel more comfortable during this time. To learn more about how to get the most out of your sex life during pregnancy, we talked to a certified sex therapist. And that's why follow these sex positions, especially during your pregnancy.
1. Sex From Behind or Doggy Style
Doggy style or one can say entry from behind is a classic sex position and is absolutely comfortable for pregnant women as in it man is behind the woman and the woman bends down a little bit and the man can penetrate from behind without any issues even it is sexy sex position and right now is very common among all. It is comfortable for both men and women. Just you need to keep in mind while penetrating in doggy style penetration is real deep so it doesn't go near the cervix else it would cause discomfort to the woman.
Until when it should be performed:-
It is recommended to use this sex position until the first phase of the second trimester after that you should not try this as mumma's belly would have been increased in weight and with such weight, it is difficult to maintain the balance.
2. CowGirl or Get on Top
A cowgirl sex position is a position in which men are lying on the bed and a woman sits on his penis and rides it. This is also a very sexy sex position with so much intimacy among both partners. It is absolutely safe to perform while pregnant as in this position woman is on top which means she doesn't have to bend forward and even this sex position can be enjoyed with pleasure and comfort by both.
Until when should be performed:-
It can be performed till the second trimester as this penetration is in more depth and hit's the right g-spot. And hence it is recommended to don't practice this one in the third trimester to avoid the irritation and accidental bleeding from the cervical.
3. Standing Position
The standing sex position is another hotter sex position that is common nowadays but to perform this sex position your partner should be a little fit then only it is possible. In this position, women stand facing men and the penetration happens being stood only. Sometimes in flow one of the partner pushes the other toward the wall and then even the man lifts the woman against the wall hence a lit-fit partner is needed.
Until when should be performed:-
Should be performed in the first and second trimesters only but as the mumma's belly grows you should stop trying this position as balancing can be difficult so then you should better try the spooning position and a few others.
4. Reverse Cowgirl Position
It is just a modified cowgirl position and one of the top sexy sex positions which are very common in today's partners. Though it is a safe sex position for pregnant women too. In this sex position men lay down and the woman rides the penis while facing his toe. You can also call it a fantasy sex posture, and it's an effective sex position and both men and women enjoy it with excitement.
Until when it should be performed:-
It can be performed any time but you will absolutely love this position in the ending phase of the second trimester and full third trimester as you won't have to worry about your belly being compressed and even you would be able to enjoy your sexual life too in pregnancy.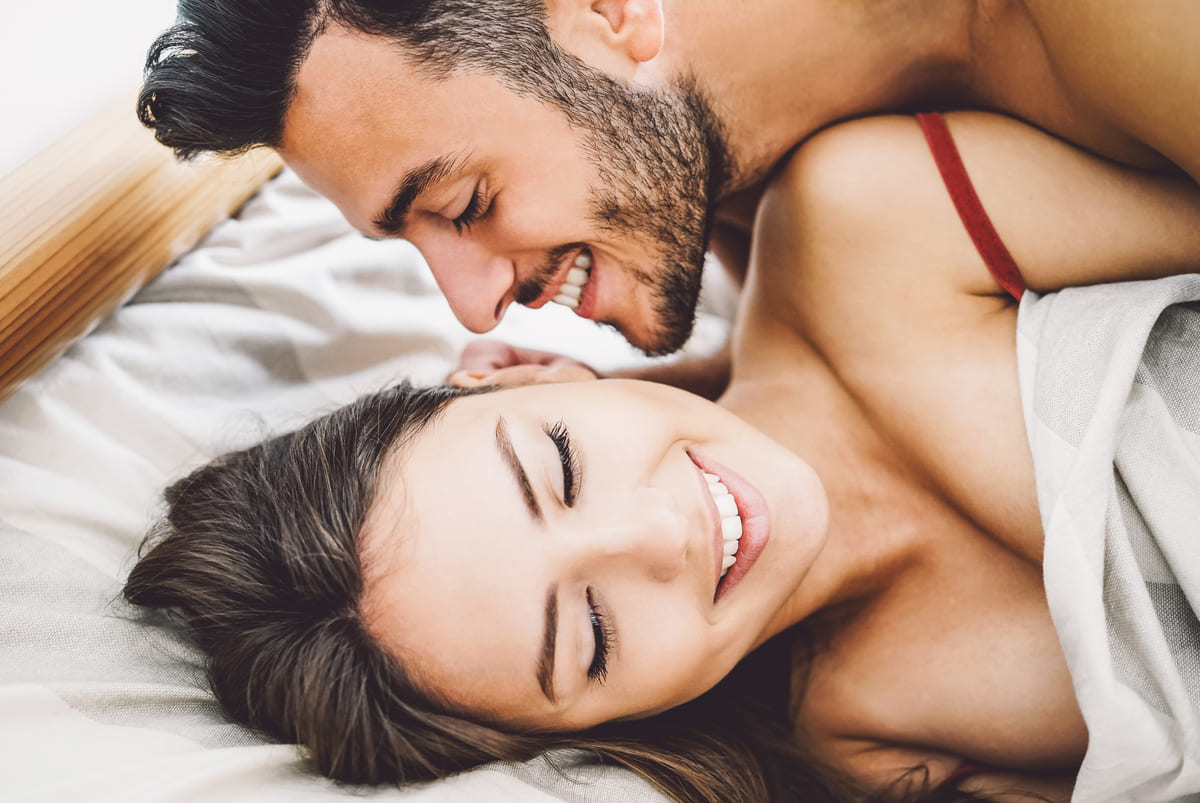 5. Side by Side Sex
It is just as spooning or we can say an upgrade of it as in snooping partners don't face each other while in side by side they are faced towards. And as for a pregnant person, this side-by-side sex position is just like the comfortable enjoyment of sexual desire without any compression or discomfort. Even for more precaution, you can put an extra pillow and towels near mumma's belly. Even in this sex position uses of toys can provide extra pleasure and even can  switch to oral sex if you want
Until when should be performed:-
As recommended you can try this posture in any trimester as it is safe and the Mumma lays down beside where she can't feel any pressure or discomfort on the belly. So it is a good sex posture to practice while being pregnant.
7. Seated Pregnancy Sex
It is a type of oral sex posture, yet it is a very effective one. This sex psoture is performed by all types of couples and is very much enjoyed too. In this, the women sit on a chair or at the edge of the bed while the men sit down so that he is positioned below her partner and slowly starts giving oral sex to them which they love the best, and many chances are there that they can orgasm. To provide them more comfort you can place a couple of pillows and soft towels beside their belly and above the hip.
Also if you don't know sex toys, fingers can increase the level of satisfaction and I am pretty sure your pregnant partner would definitely love this sex posture.
Until when can be performed:-
These types of sex positions are suitable to be tried anytime during pregnancy and even they help to release much more stress and tension from your pregnant partner by providing their body and belly rest.
8. Anal Sex
I can bet you, you haven't thought that anal sex can also be tried during pregnancy. But ya!! it's true you can have anal sex while you are pregnant but this sex position needs to be taken extra care of as before trying this you should do proper foreplay of 15-20 minutes to ease the process also you should keep in mind that anal sex means nothing to transfer from botty to the vaginal part such as fingers, sex toy or any other thing; as it can cause a bacterial infection which could lead to some complication while pregnancy. And don't forget lubrication it is the main part while having anal sex. Women who love anal sex would definitely love it more while being pregnant. And if you haven't tried anal sex before pregnancy it's best option to avoid it during pregnancy then and try it after the baby is delivered.
Until when it should be performed:-
As in anal sex, there is no direct penetration in the vagina so it can be practiced anytime but the best position to have anal sex is the spooning sex position or while having reverse cowgirl. It is safe sex that can be performed in pregnancy keeping in mind the key precautions which should be used in it.
Sex positions that should not be tried in pregnancy:-
1. Missionary:-
As in this sex position woman is below with the man on top which can cause the compression of the stomach and restrict the blood flow which can be dangerous. So make sure to stop this until the baby gets delivered.
2. Any sex position that is flat on the stomach:-
Any sexual posture which is flat on the stomach or lying on the stomach can be dangerous for both the mom and the baby so it is strictly directed not to perform this type of sexual posture any time near if you are pregnant.
3. While oral sex don't blow air:-
If you are having oral sex make sure he does not blow direct air anywhere near the vaginal part by knowing or by mistake as a sudden air burst can cause air embolism which in simple terms is a gas bubble that gets trapped in blood veins and can block it which could restrict the flow of blood and can be very dangerous even fatal.
To Sum Up
In conclusion, sex is one of the most pleasurable things in life, and now after knowing that there is nothing to worry about having sex while being pregnant. I hope you can be relaxed and enjoy your pregnancy time with full-on enjoyment just make sure to take a few precautions and only follow these sex positions as they are safe while being pregnant. Also, make sure that you don't try the sex position which is not recommended as it can be dangerous for both mummy and the baby.
We hope you found this blog post informative and helpful, if so share it with others who may too need to know these things. If you have any queries or any advice related to sex position in pregnancy mention them down below in the comment box. Thanks for reading.