The bulldog sex position is one of the best positions for those who want to enjoy pleasurable sexual intercourse. In this article, we'll discuss the benefits of bulldog sex position and show you how to have it with tips. So what are you waiting for? Read on to know more related to it.
If you want something more dominating than doggy style, then you should try on Bulldog Sex Position; surely, it is going to fill your woman with deep spots regardless of whatever your size is; it's a more dominant and deeper version of Doggy Style that's sure to bring both the partner with some extremely powerful and sensual orgasms.
What is the Bulldog Sex Position?
Bulldog Sex Position is extremely similar to the doggy-style sex position. Just like in doggy style, the receiver partner gets on all four; the twist when performing bulldog sex is that instead of kneeling behind her, the male partner or the dominator squats by keeping her leg aside and penetrates them. This squatting provides a much deeper angle than the traditional sex position. If you are the one who loves doggy style and finds it the best sex position, then you haven't felt the pleasure yet.
Due to the extra elevation in this position, it is sure that the penis is going to hit the extra g-spot until you reach it. To change the angle, you can squat higher or lower and find the extra pleasurable spot to add more pleasure to your sex. You can switch the angle by spreading the receiver's leg or closing it.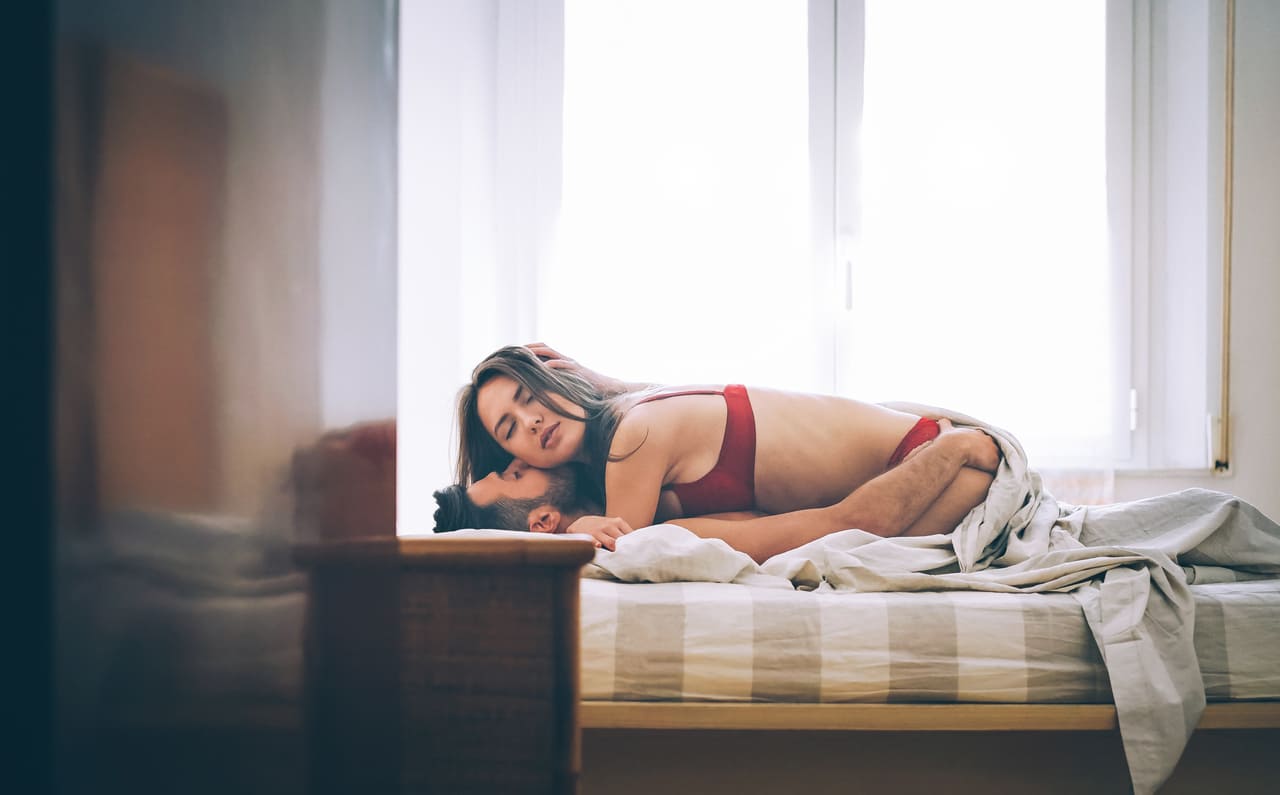 How to Perform Bulldog Sex Position Step By Step Guide?
Performing the Bulldog Sex Position is not very hard. It can be counted as a moderate one. But it's important to know that you and your partner are suitable for the sex position before performing it. Here's a step-by-step guide for bulldog sex position:-
Have the consent of your partner
Your partner's consent is essential before trying any new sex position, as everyone is different. Maybe you can enjoy any particular position, but if your partner doesn't, that is not right then. Therefore have a little discussion before practising it suddenly. This will also let you and your partner know how the thing works.
Get into Position
Get your lady on all four, just like the classic doggy style, to get into the position. When she gets on all four, you get behind her in a squatting position to that her ass is just in front of you, ready to be penetrated. The bulldog sex position can either be performed in the vagina or anal both. As you get into the squatting posture, slowly insert your penis tip in it and then penetrate her from behind. This angle makes a perfect angle of penetration which allows penetration till the closest of the g-spot.
Switch Angles
For switching angles, just the male partner needs to higher or lower the squatting heights, and it is done even the female partner can support here by spreading her legs or bringing to closer. Even these switches in angles also help in providing different sensual feelings as different angles hit a different spot inside.
Try Different Variations
Trying different variations of the Bulldog sex position is also highly recommended, as it for sure increases the penetration level and the pleasure of both sex partners.
Use Condom & Lube
Although bulldog sex maybe so pleasurable and beneficial but using a condom is a must to protect yourself and your partner from sexually transmitted diseases. Also, applying enough lube would make sure that you and your partner have an amazing sex experience with smoothness and comfort.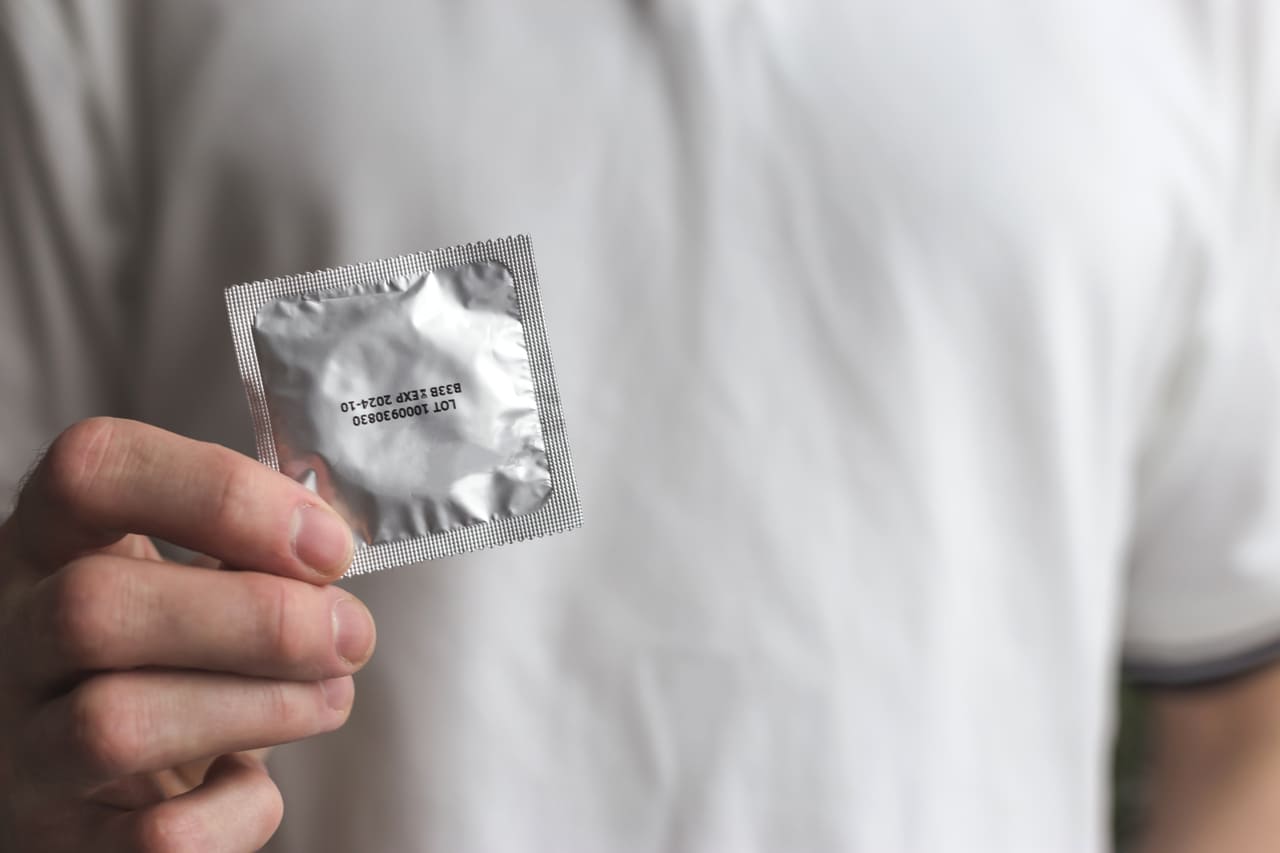 What are the different Variations of Bulldog Sex Positions?
Just like other sex positions, the bulldog position can be made more pleasurable and exotic with little variations; some of these best variations of bulldog sex positions are as follows:
Ass Up Face Down Bulldog
This variation of the bulldog sex position is a very dominating one, and as the name suggests, to get in this position, get into the classic bulldog position, after which the receiver partner puts down her face touching the bed/couch while elevating their ass for a better angle of penetration and the male partner penetrates from behind squatting so that the penis gets to the closest of the g-spot providing much more pleasure. Even to add up more, you can either spank her ass or even bend a little forward and grab her tittes or stimulate her clitoris with your fingers.
Assisted Bulldog
This variation of bulldog provides support to the sex couples as the female couple rests her upper half body on the edge of the bed while the lower half is on the floor kneeling down, and the male partner gets at the back of her to straddle in squatting position to add comfort to it make sure to add up the pillow below the knee. The receiver partner can raise her ass a little for more penetration while the male partner can tie up her hand or pull it back to add up the domination to the position, which also helps in sexually exciting both partners so that the sexual pleasure increases up.
Mexican Bulldog Sex Position
This variation of bulldog allows the female partner to lie down on the bed or couch facing towards the bed or couch, whereas the male partner sits around her ass and squats from behind. Place a few pillows below the pelvis of the female partner to make a different angle with an excellent angle of penetration which also hits at a different position than normal creating a different sensual experience.
Various Benefits of Bulldog Sex Position
Below are a few benefits of having sex with your partner in the Bulldog sex position, and I am pretty sure after reading these benefits of the bulldog sex position, you are going give it think to try this dominating sex position:-
More Closer to G-spot
This position allows the male partner to penetrate with more comfort and thus reach the closer of the g-spot where the pleasure is maximum. Also, the elevation helps in hitting different points, which creates a whole new different sensual experience.
More Dominance
This position makes the man more disciplinarian as he penetrates the female partner with a controlled side with a more dominating penetration, which increases the sexual excitement among both couples and helps in adding up more pleasure to the moment.
More Safety
This position provides a deeper angle which results in more protection for the female partner as it prevents any pain due to penetration and also doesn't allow any injury as the penis ends at the close of the vaginal opening if followed in the right way with precautions.
More Comfortable
This position provides more comfort as the male partner squats; this also helps the sex couples in enjoying sexual intercourse to its full. Bulldog may look like a hard position to perform, but it's not anything like that; it's an easy one if done correctly.
Better Happy Ending
This position is extremely good for making the couple cum which is very important in making the happy endings more pleasurable. And both partner cum as they experience a different level of pleasure.
Myths Revolving around Bulldog Sex Position
There are various myths related to a bulldog sex position, but below are mentioned a few most commons myths which you usually hear about bulldog sex positions: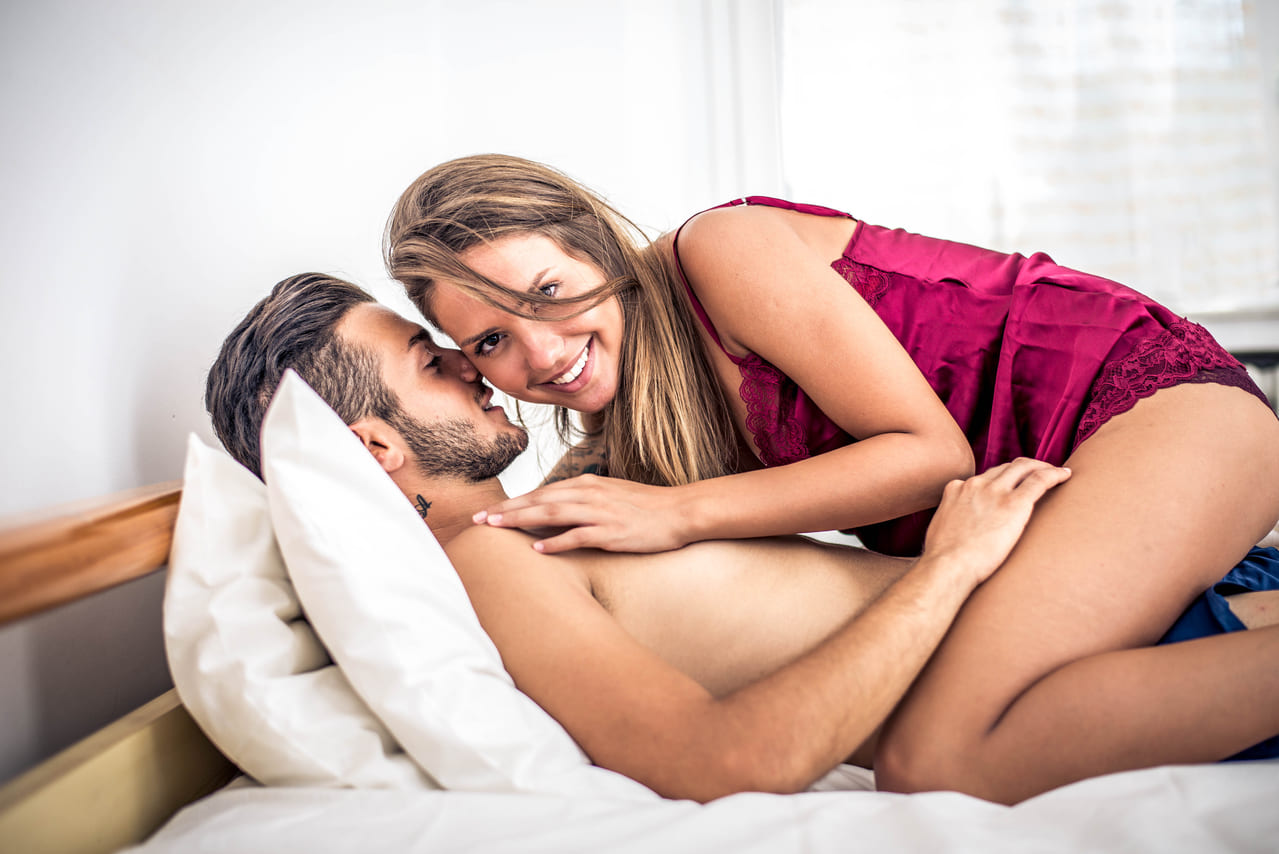 It's much harder to try
Yes, it may be hard to try. And even every sex position is not suitable for everyone, so you can't say it is hard to perform or unachievable; it can be hard to try for healthy people, but those who hit the gym and not skipping their leg day can easily perform the position without any difficulty. And as you practice, you will get better day by day.
Male Partner doesn't achieve orgasm
You may usually hear that sex couples perform the bulldog position, although the female partner gets an unexpected orgasm whereas the male doesn't, but it's not right if performed correctly without any distraction male partner is sure to get an orgasm.
Quick Tips for Bulldog Sex Position
Below are a few quick tips while performing bulldog sex positions to keep in mind:-
While performing bulldog positions, it is important to be accurate and precise in aiming your aim and your penis. Maintain a good posture so that you don't hurt your partner. Make sure to curve your penis to hit close to her g-spot.
While penetrating, make sure to be in the exact same spot and angle for more comfort. Make sure to squat down so that your partner doesn't feel any pain slightly. Make sure to spread your partner's legs or keep your legs closed, depending on her comfort. If you have reached there, then don't forget to pinch her nipples if it arouses her even more.
Make sure you place a pillow under your partner's knees so that your partner doesn't feel any discomfort while being penetrated from behind.
Make sure to have enough foreplay before intercourse to sexually excite your partner, and also, don't forget to use enough lube for easy sexual intercourse.
To Conclude
No doubt that bulldog sex positions provide more pleasure and fun to sex couples and are worth a try, as you get to indulge in this intimate position where both partners can feel intimate and can explore their erotic fantasies.
So, now I am sure that after reading everything about bulldog sex positions, you are definitely going to try it. And I am pretty sure that you are going to fall in love with the position after trying it for the first time. If you are already having sex in bulldog, then don't forget to share your experience with us in the comment section below.