A doggy style sex position is a common one among couples who enjoy a sexual activity together. It allows both partners to engage in mutual pleasure. This position can provide multiple benefits to your relationship and also makes it easier for a woman to reach orgasm."
A doggy style sex position is one of the most erotic sex positions where men and women get into each other and enjoy themselves. In this guide, we will talk about doggy style sex positions their tips, myths, and benefits.
What is doggy style sex?
Doggy style sex is often known as one of the most pleasurable sex positions, basically, in this sex position, the person who receives it should be on all four while the other partner penetrates from behind. It is termed as the most pleasurable sex position because when the penis penetrates from behind it is at such an angle that it gets most of its interaction with the G spot providing an immense level of pleasure to both partners. Doggy Style is also referred to as the rear entry sex position.
Even various changes can be made to the position to achieve more pleasure out of it for yourself and your partner. Also, make sure your partner who is to receive should lie down on the bed with four legs in a position so that her buttocks are in the air over the things and you can enter easily.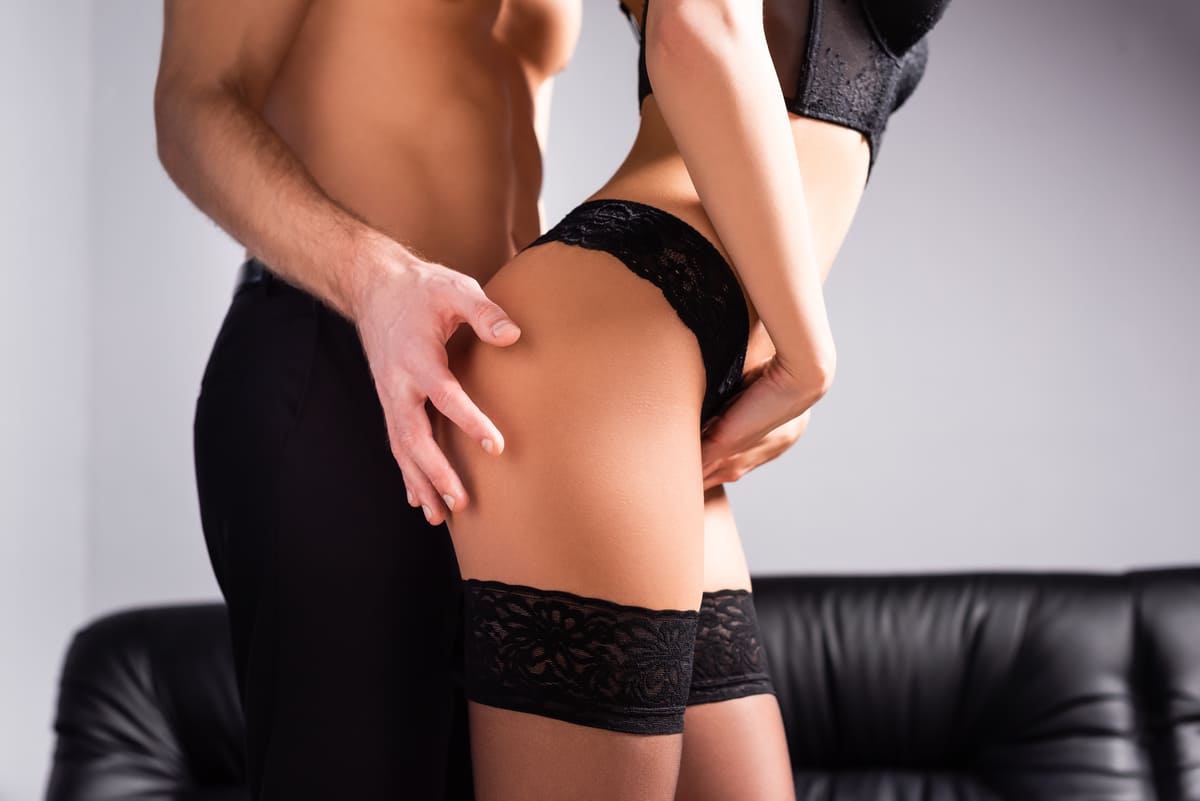 How to have a Doggy Style Sex Step-By-Step Guide?
Practicing doggy style with your partner is not a big deal but for great pleasure and cheerful sex, I would recommend having a chit-chat with your sex partner regarding it before directly getting involved in this. This will make both partners comfortable and you both can enjoy a great doggy style sex position without any issues concerning each other if you had the talk before. Here's a step-by-step guide to performing Doggy Style:
Include Foreplay
First, make sure you both have enough foreplay because foreplay helps in releasing the natural lubrication of the body and also helps the muscles around the genitals to loosen up rather than being tight. As doggy style is a deeper sex position and intense one having a minimum of 10-20 minutes of foreplay is especially recommended.
Get Into The Position
After having the first F i.e. foreplay you can move on with the second F, i.e Fuck making your sex partner be on all four of her legs and bend from the head side making a curve so that her buttock is in the air, on your thighs and you can easily penetrate her from the behind. As deep she bends the better angle of penetration would be achieved, you both can adjust your body so that none of you feel any discomfort and enjoy the intense pleasure.
Make It Comfortable
The most pleasurable sex is one in which both partners are comfortable and there's no discomfort in it. To make it more comfortable you can place a pillow below your partner's knees and try on different variations in it to suit yourself and your partner.
Apply Plenty Lube
Applying lube should not be forgotten even while having foreplay you should apply a little amount of lube. Lube is important for any type of sex position you perform. It is like the wetter is it the better it will feel. So don't forget to apply lube you can apply as much lube as you want but make sure you use safe lubrication only.
What are the different variations of Doggy Style Sex?
I am sure you would have heard about the Doggy style sex position, but there are also various variations that can be implemented to it which adds up more pleasure to it. Below are a few variations to the classic doggy style which you can try with your sex partner to achieve a more intense level of pleasure.
Downward Doggy Style Sex Position
If you are into rough sex, then the variation of doggy style referred to as the downward doggy style position is for you. It's not much harder to achieve but is a full-on bang-bang sex position. To get into it you just have to get into the classic doggy style position with all four legs and the male partner standing behind to penetrate but rather than front arms to be supportive you have to lay down from the forward keeping your hand beside your face and then your man penetrates from behind this position make a better angle of penetration when banged and provides an extreme level of pleasure. Even you can handcuff the hands if you are into fantasy sexes and all.
Submissive Doggy Style Sex Position
As the name recommends submissive doggy style sex position is like a real fantasy sex position in which one partner dominates while the other is submissive and ready to obey. In this variation of doggy style rather than lying on their legs and hand the female partner gets in the form of a runner stretch that is one leg forward while the other one backward lying down and in the same way the male partner from behind is in the same position and then the female sex partner brings her head down to the ground or bed. And the man penetrates from behind dominating her, you can even spank her and show that you are the master and add more pleasure to it.
Prison Gaurd Doggy Style
By the name you would have got an idea what it is about this sex position, in particular, look like the male partner is the prison guard whereas the female one is the prisoner. Rather than laying on their legs in this doggy style variation, both partners stand on their legs, the female partner being bent forward and the male penetrating her from behind while standing, also their is one more important point to be noted the female partner's hand should be stretched behind just like the prison guards hold the hand of the prisoner and then she should be penetrated from behind.
Benefits of Doggy Style Sex Position
When it comes to great sex, I am sure you can't beat the variations, and above you have known a few best variations of doggy style. Now it's time to know about a few benefits of doggy style sex position: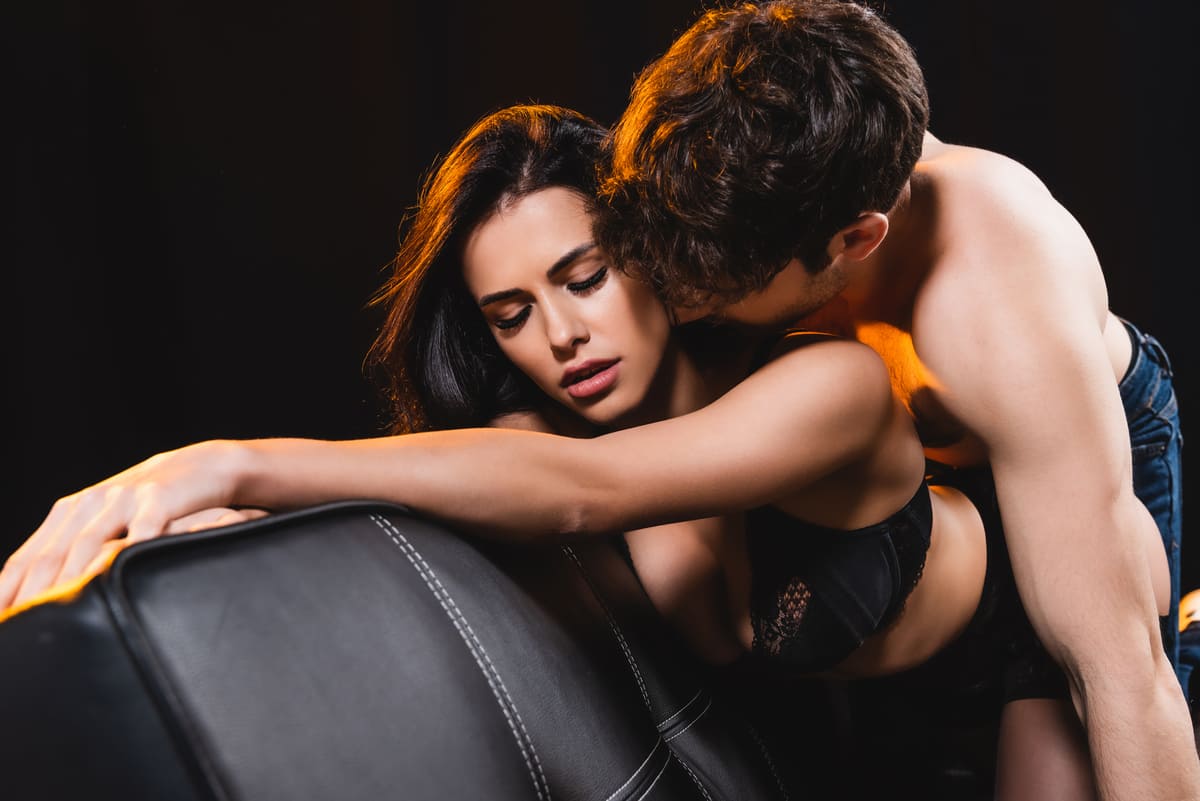 Easy Finding G Spot
As your partner's penis is a little bit tilted downwards and when you are in doggy style it is easier to find the G Spot as a result it provides great stimulation to you when rubbed against the walls of the G spot and most importantly the angle of penetration achieved in doggy style is great both for the male and the female sex partner.
Multi-Tasking Position
While the G spot is in the perfect position same applies to the clitoris as it is a position where while being penetrated from behind either you or your partner can easily stimulate the clitoris providing extra pleasure. Also, the boobs of the female partner can easily be fondled while mixing it up with penetration and stimulation of the clitoris. Thus another benefit of the Doggy style is the multi-tasks you can perform while being banged up, which adds extra fun & pleasure.
Comfortable and Wilderness Experience
When you are in a doggy style position and have achieved it correctly then it can be one of the most comfortable sex positions out there and talking about the wilderness entering from the rear as the name suggests itself is one of the sexiest and most erotic sex positions. And with little moderation and variations, it can be as pleasurable and comfortable sex as you wouldn't have experienced.
In More Control Then You Seems
As you can control the depth of penetration, by lowering yourself and bending from the forwards keeping your buttock high. With just a few simple and tricky variations you can be in more control. With that, you can even perform it in front of the mirror in which while seeing the curves and the penetration speed both partners can get more sexually excited resulting in more intense sex.
Myths About Doggy-Style Sex Position
Myths revolving around the world regarding every particular thing, it can be pretty obvious that you would have heard about various myths of Doggy style position. Here are a few common myths that have been revolving around doggy style for a long:
Doggy Style is for Vaginal Penetration Only
Who said it's just for vaginal penetration. One can have vaginal as well as anal penetration both in the doggy style. Even if you and your partner are with vaginas you can enjoy the pleasure of vaginal & anal penetration with the help of a strap on's. So it is just a myth that needs to be busted that it's only for vaginal pleasure and such nonsense.
Doggy Style Can't Be Intimate
Another popular myth is that it is just for lust and you can't be intimate, but I rather recommend that doggy style sex is a more intimate sex position than few on the list as when you apply the variation to the classic doggy position you can be too intimate with your partner such as downwards doggy style when your partner lies down you can have close skin to skin intimation. Even when you mix up the clitoris stimulation and the fondling of boobs the intimation between the partners can be increased and provide a wilder form of intimation with your sex partner, so it's just a myth that it can't be intimate.
Quick Tips for Doggy Style Sex
Although there are various variations you can try and explore the doggy style position with but here are a few quick tips that should be kept in mind when having doggy Style sex with your sex partner:
Make sure you first talk with your partner regarding having a doggy style. It would help both of you to know what actually one needs to do and be comfortable and also prevents creating any awkward situation.
Make sure you both are comfortable when in a doggy style position or you can simply adjust your body for perfect positioning. This can provide you with extra pleasure.
Can perform doggy style in front of the mirror for eye contact through it too and also using this tip would make your sex wilder when you look out at each other through it.
Adding up a sex toy to this particular sex position can also be considered, which would not only provide extra pleasure and fun but can also add up the excitement to the play.
Don't forget to use lube for better sexual pleasure, it helps in every form of sex. Applying plenty of lube makes the sex more comfortable and pleasurable without any discomfort.
The Conclusion
The 'doggy style' sex position is an unconventional way to give your lover a good orgasm. However, this sex position offers benefits like having deep penetration and a better position to thrust. This position is also very common in the wild because it's more comfortable than the missionary position. A good way to go about having the doggy style position is to have a little bit of trust. That means taking the lead and being willing to try new things.
So now that you know all about Doggy style sex position from what is it to, how to perform it. What are you waiting for have a word with your sex partner and get down to have a pleasurable moment with lots of fun and excitement? If you have any queries which you want to discuss comment down below in the comment box. Thanks for reading…
References
Doggy Style Sex Position: Wikipedia 
Lubrication Role in Sex: Healthline