69 is one of the best sexual positions, which gives you immense pleasure. While this is not a magic position, but this can give you immense pleasure. Don't know how to perform 69 positions? Worry not; in this guide, we will tell you how to do the 69 sex positions. What are its benefits and myths? Read on to learn more details related to it.
The 69 Sex Position is one of the best sex positions to make your partner explode and also the most fun sex position. It can be done with or without a condom. There are different levels of 69 Sex Positions, which you can try out with your partner. But most importantly, if you don't know, this oral sex is just the next level oral sex position for all oral sex lovers.
What is the 69 Sex Position? Know Here
So before you all start imagining other things, let's start with the 69-sex position. So basically, the 69-sex position is a carnal arrangement that allows sex couples to get into oral sex simultaneously. Mainly it has got its name 69 due to the shape it forms when the sex partner gets into the right position matching their mouth at one another genitals. Although to perform 69 sex position, a lot of confidence is needed, when you get the outcome, I am sure you will love it for sure.
How to perform 69 Sex Position Step By Step Guide?
Some sex couples find performing the 69 sex position hard but believe me; it is not as it looks. Performing the 69 sex position can be very easy just it needs the confidence and the approval of your partner. So here is a step-by-step guide on performing the 69 sex position: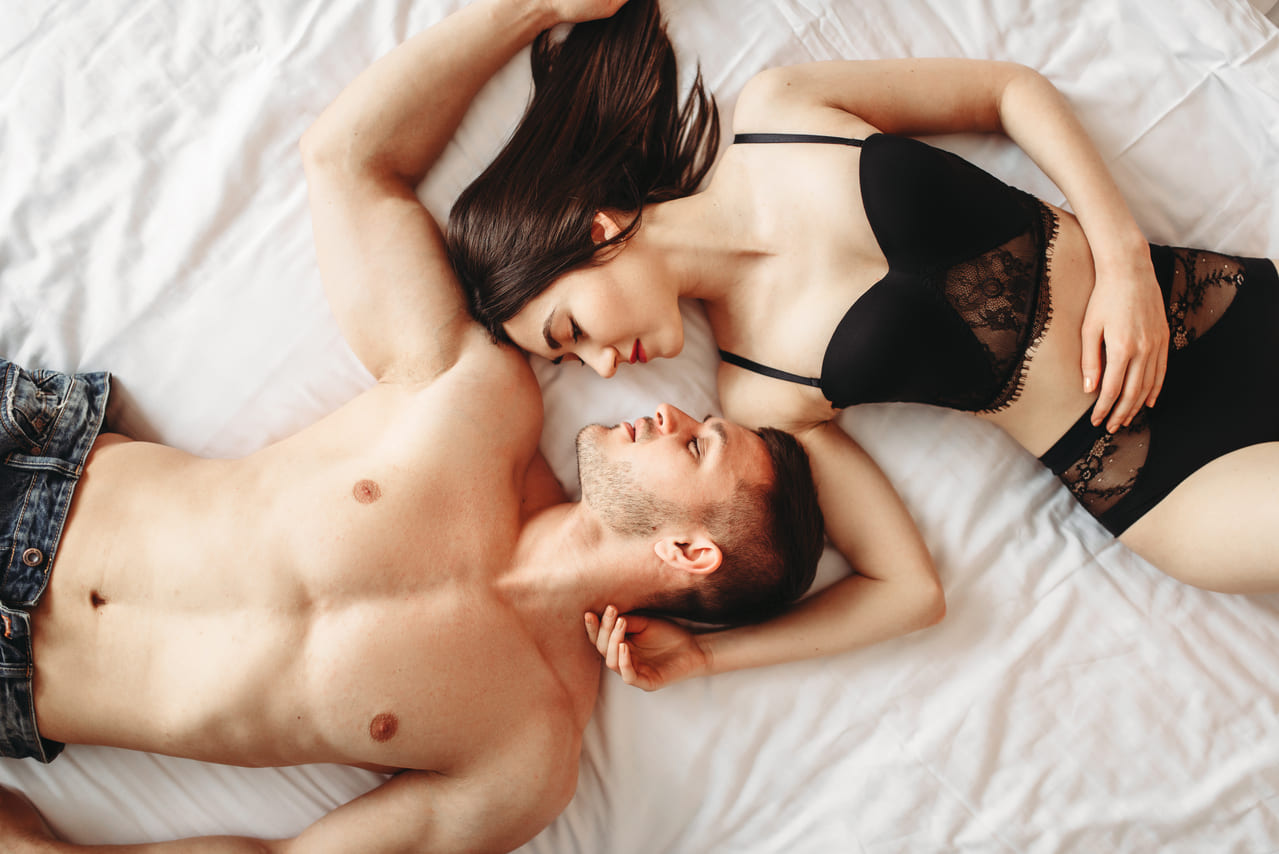 Discuss with Sex Partner
First of all, and the most important part, is discussing performing any new sex position with your sex partner. Being directly involved in any new position without prior discussion can create an awkward moment. And also, everyone has their own opinion; maybe for you, having oral sex is exciting and fun, but it's not sure your partner to find oral sex or 69 positions as exciting as you. So it's better you discuss all these terms from prior and even it would give you the confidence which is needed while 69ing.
Get into Position
Getting into position is not much of a deal in the 69 position; all you need to do is lie side by side in opposite directions of your partner so that both partner face is towards each other feet. Now, make one partner move upwards, so both of your mouths are at the other partner's genitals so that you can easily have access to provide them with oral pleasure. Now that you are in the above position, you can carry on with this position, or even one of the partners can get on the other and enjoy oral sexual pleasure.
Precautions
Although you are not having intercourse in oral sex, there are still chances of spreading sexually transmitted diseases, so make sure before you start with oral sex or, say, 69 sex position use various condoms available in the market to protect yourself and your partner from any kind of sexually transmitted diseases.
What are the different Variations of the 69 Sex Position?
Even oral sex positions like 69 sex positions to have various variations, which make the position more enjoyable and pleasurable. So here are a few most pleasurable variations of 69 sex positions:-
Threesome 69 Sex Position
The fun doesn't have to end with just you and one partner, as the 69 position can be adapted to accommodate three people easily. If you want to get into a 69 position with three people, you need to make a triangle between yourself so that each person is giving and receiving oral sex from one other, and it is a whole new experience.
Inverted 69
It's the same as the classic, except the man is on top instead of the woman. The inverted 69 position tends to be a rougher experience than the classic one. It's an ideal position for women who like deepthroat because the man on top has more control over his thrusting ability and can go deeper down the throat.
Standing up
The standing 69 is a 69 variation for people who work out or, say, hit the gym and have solid physic. In this position, the male partner stands and hangs on the other partner invertedly, and then both partners have oral sexual pleasure.
Benefits of 69 Sex positions
Apart from other sex positions, 69 sex positions are way far away in the race from other sex positions. This means there are more sexual benefits of having 69 oral sex with your partner, such as:
Mutual Satisfaction
Only a few oral sex positions allow for mutual satisfaction, and the 69 position is one of them. The novelty of being pleasured by your partner while trying to please them is worth the effort.
Far Away from Pregnancy
Sometimes condoms aren't handy, and you or your partner might not have condoms handy. You can use the 69 positions to pleasure your partner without being concerned about pregnancy. Still, there is a risk of sexually transmitted diseases, so keep this in mind when 69ing with your partner.
Enhances Bond
The 69 position is very difficult to crack and requires both partners to understand one another and cooperate. Both partners will try to please each other and understand the other person's body to improve coordination and trust. It's important that consent is important. Don't force your partner to try the 69 positions if they are not comfortable with them.
Myths About 69 Sex Position
Like other sex positions, there are various myths around the 69ing position too. Below are common myths that are related to the 69 sex position:
Noone Achieve Orgasm
Firstly everyone's body is not the same, so there are no specific things that you can't achieve orgasm with the 69 positions. And even more importantly, getting indulged in 69ing doesn't mean its goal is that you achieve orgasm it's just like the starter before getting into intense intercourse.
Tiring & Not Worth It
The 69 position requires both partners to participate enthusiastically, unlike other sexual positions where the burden is mostly on male partners. It's a good idea for partners to give their mouths a break and use their hands. In case the genitals of a partner become sensitive, the other partner can enjoy surrounding body parts.
Quick Tips for 69 Sex Positions That Will Blow Your Mind
Here are a few quick tips to blow your mind and enhance your experience of 69ing: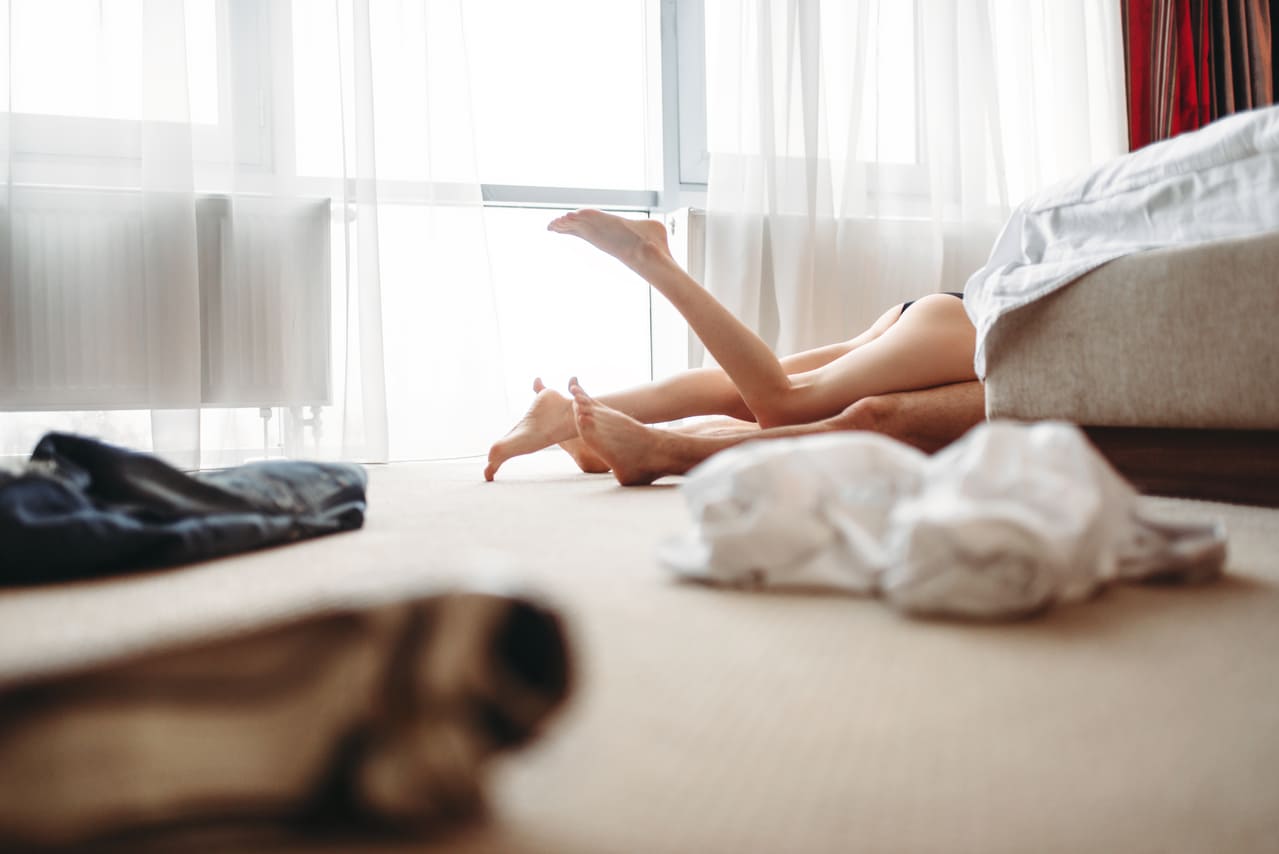 Protection
Using condoms and/or dental dams is good if you and your partner aren't already fluid bonding or haven't already had the STI test. Sexually Transmitted Infections can be transmitted through oral sex also, so don't think you are safe from it if you practice oral sex.
Begin with Basics
The most common position is that partner A lies on their back, and partner B lays on top of them, lining their genitals with partner A's mouth. Next, get to eat. This is a great starting point if you're new to 69-ed and with a new partner.
Using Pillow
The person on the bottom can place a pillow over their head. Even there are sex pillows out there that can help you by supporting you in this position.
Mix up with Sex Toys
Any sex toy is a fair game when into 69ing sex positions. When you're overwhelmed with pleasure and trying to stay balanced, larger toys can be difficult to manage. It's also recommended that you use finger vibrators, which slip right on your digit and add a little oomph to your regular hand play. Butt plugs are a safe bet as well. Being active and playing are things that be active and playful.
Be Active & Playful
It can be hot and awkward to get the hang of 69-ing. Try to keep a sense of humor about the whole thing, and be willing to laugh at yourself if things go wrong. Embarrassment can cause a vibe to be killed faster than anything else.
Make use of Hands & Tounges
All of your best oral sex moves can be used while 69-ing. Licking and sucking the inner thighs and area around the clit or penis head, in addition to focusing right on those super-sensitive spots, are some crowd pleasers. If you swirl your tongue clockwise, you will switch to counterclockwise. Listen to your partner's words and reactions to your movements, continue doing what feels good for them, and ensure that you include your hands.
To conclude
69 Sex position can be very intimate and pleasing but all you need is first your partner's approval before directly getting to it to avoid any awkward situation. And make sure to be proactive when you are having 69 positions with your partner, as it can help you from getting pregnant but can't save you from sexually transmitted diseases.
At last, I would conclude by saying that the 69 position is a great sex position, and everyone should try it at least once. It may not be a cup of tea for all, but what's at stake in experimenting with your sex partner? Hope you got all you wanted from this guide; check our other guides for more information related to sex positions. Thanks for reading!!!
Reference: 
69 Sex Position: Wikipedia
What's 69 Position: WebMd