Have you heard about the Lateral Coital Position? If not, here in this sex guide, you will know what it is: Lateral Coital Position: How it's performed, and its benefits and tips. And I am pretty sure once you get to know the position, you will be eager to try it out with your sex partner at least once.
The lateral Coital Position may be a variation of the Cowgirl sex position. Yet, it has more than that and needs to be understood carefully to carry it out in the right way so that you can achieve an excellent amount of sexual pleasure out of it. So what are you waiting for? Read on more to know every deets of the Lateral Coital Position.
What is Lateral Coital Position?
The Lateral Coital Position is a sex position that can also be known as the modified version of a woman on top position as in this particular position; the rider gets on top of the other partner with a penis, just like in the position of a classic woman on top. After which, the partner at the bottom uses their hand and lifts their partner's leg from the thigh a little bit up, creating a deeper angle of penetration. They push out their left leg a bit outside for better angle formation.
Lateral Coital is a very intense sex position as its alignment makes an excellent angle of penetration, which, when banged on, provides extra pleasure, and even as the clitoris is highly rubbed, it provides extra stimulation to the clitoris simultaneously.
How to do Lateral Coital Position?
You may not just know how to do it perfectly just by reading or seeing it out unless you try it out yourself with your partner. Yet if you are a total newbie to the Lateral Coital position, here's how you need to perform it with your sex partner: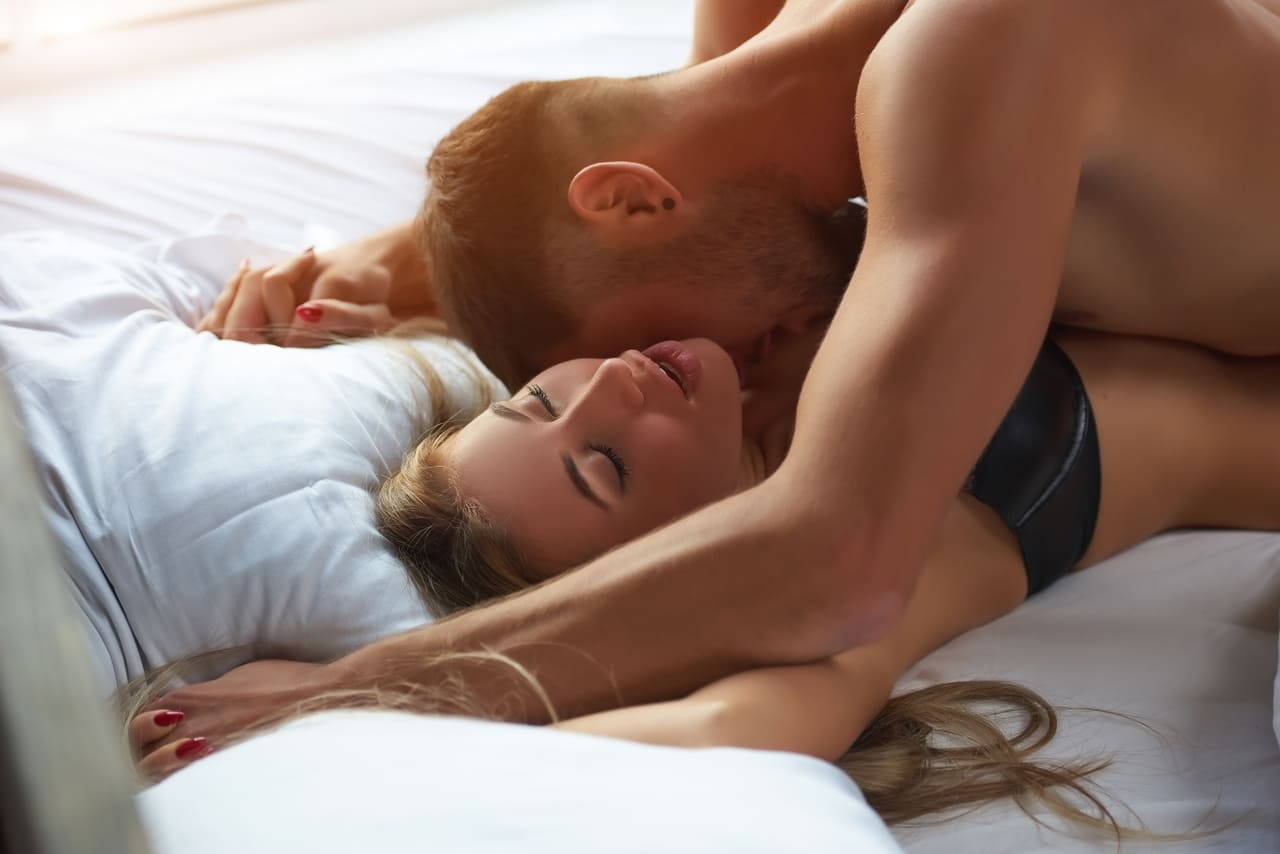 Make your focus over Grinding
To do the Lateral Coital sex position, one partner lies on their back with their legs open, and the other lays atop them. Instead of the bouncing common to the cowgirl position, the person on the top grinds the against the penis their clitoris until it penetrates it and gets a little bend down towards the partner at the bottom.
As the top partner should angle their hips, their pelvis is directly on top of the bottom of the other partner's pelvis. During the movement to or fro or up or down, the partner at the top should have their chin above their partner's head and their breast or, say it, boobs in their partner's face. Now with such alignment, the vulva and clitoris will create pleasurable friction against the penis of the bottom partner, and the penis will angled slightly upwards, which makes it easier to hit the back wall of the vagina.
Take it Slow
The lateral coital position is perfect for a slower pace. While many people can enjoy the cowgirl position at a slow and intimate pace, it typically gives way to deep, aggressive thrusting. Sometimes, the best way to stimulate a clitoris is to take it slow.
Begun with Oral Sex
The part of the coital position where there is penetration is before you get to it. If you're trying something new, oral is a great way to get to know each other before exploring other kinds of sex. It might help to engage in an activity that will increase lubrication because of the heavy grinding and rubbing involved in lateral coital sex and it would be very easy and comfortable.
Pillow For Comfort
It is recommended to use a pillow below the pelvis area for a better angle of penetration and even for comfort while the intense grinding and rocking that would be caused during the process.
Mix up With Sex Toys
Sex can be as versatile as you and your partner want it to be, so don't hesitate to incorporate any or all of these sex toys and enhancement practices, or get creative and find something that works for you.
What are the Different Variations of Lateral Coital Position?
Although the lateral coital position is enough, with just a little variation, you can increase the pleasure, and who doesn't want the sexual pleasure to increase without hard effort? So here are a few best variations to Lateral Coital Sex Position: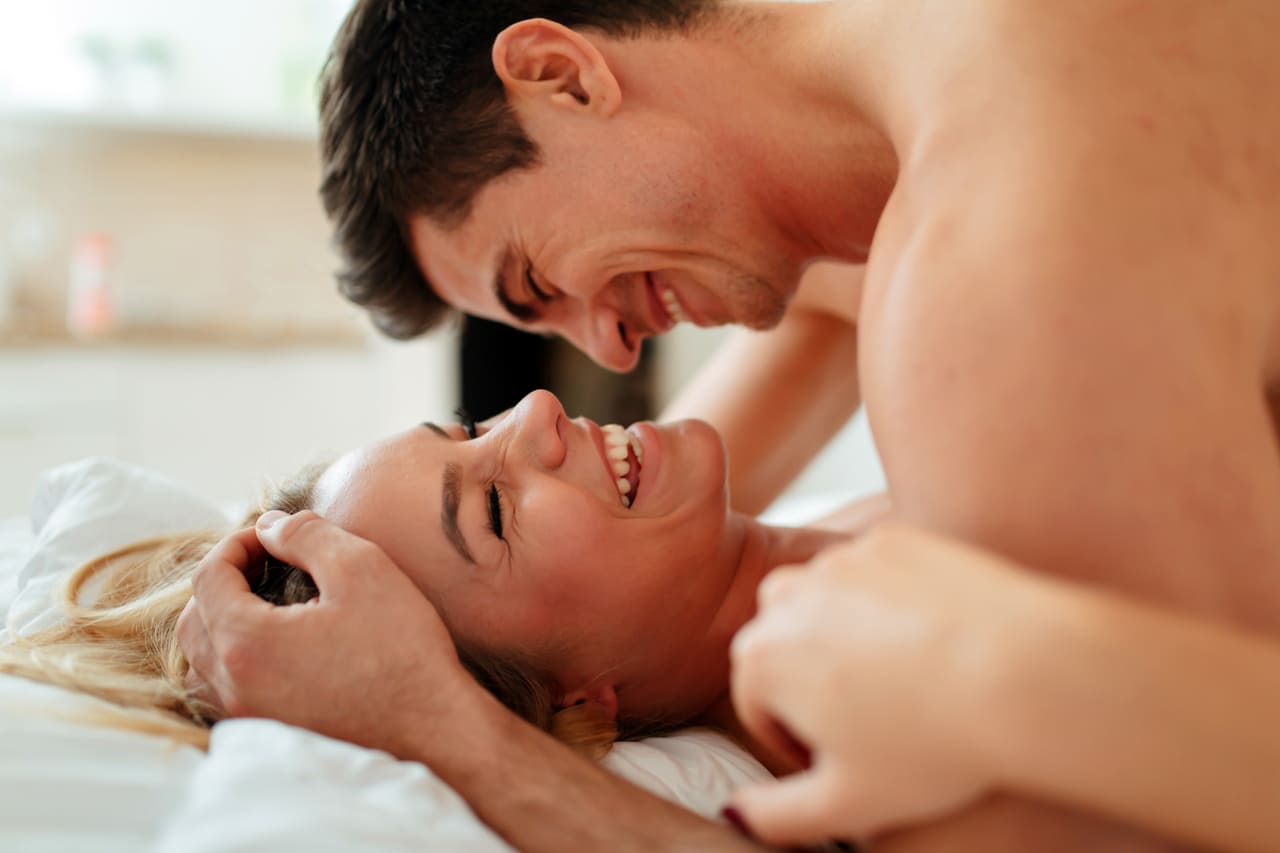 Upthrust Lateral Coital Position
You don't have to do enough variation in the classic lateral coital position, but just a little one. As to perform this variation of lateral coital sex, you need to get in your classic lateral coital position, and once you are in it, the partner at the bottom needs to wrap their leg around your hip and use their pelvis they need to thrust you while you are even in the motion. This would make the sensation of penetration deeper with the stimulation of the clitoris much higher and even such an intense sexual encounter will surely make both partners extremely sexually excited.
Bondage Lateral Coital Position
If you are into kinky things, then this variation of lateral coital is for you, as it gives a touch of BDSM sex, as its position is just like the traditional lateral coital position. And as I mentioned, it is a performance of BDSM sex, so it's just that put a blindfold on the partner below and before starting with the intercourse, tease them with various foreplay tricks and tickling; this will sexually arouse them more and also help increase the sexual excitement of their's and your's too. Also, with the partner at the top, you can handcuff them, this will not allow them to roam their hands, and as you play with their boobs and nipples, they will get excited, wanting more and more.
Benefits of the Lateral Coital Position
Since every sex position has its own benefits, here are a few benefits of Lateral Coital Position, which after knowing you would want to try it for once:
Clit Focused Sexual Pleasure
Clitorises are considered to be one of the most effective and sensitive parts of humans' erogenous zone. So, grinding and rocking when you and your partner are in lateral coital positions help stimulate the clit to an extreme level, resulting in the perfect orgasm anyone is looking for. Hence Lateral Coital Position is one of the perfect sex position anyone wants to try out with their partner for an intense sexual encounter.
Extra Intimacy
Like in the woman on top position, exploring this sex technique means you and your partner are rubbing and grinding against each other. The proximity of your bodies and genitals to each other will likely increase your pleasure and pull you deeper into the moment rather than being focused on thrusting as you are in skin-to-skin contact. If that's what you're into, that might make the sex feel more intimate. The partner on the bottom can wrap their legs around their partner as the rider moves higher.
Easy Switching & Accessibility
Everyone loves enjoying something in more than one way. The lateral coital position has tons of variety and caters to the multiple ways you can spice up sex with the variations in it. And hence it adds more fun with just a little movement of the body parts and even making a greater angle of penetration too.
With Practice, it Keeps on Getting Better
It requires knowing your and your partner's bodies well to apply pressure in the right areas and get the right amount of rocking and friction. Which definitely gets better over time and practice, and once you master it fully, the sexual pleasure both partners would receive would be more than any other.
You get to learn how to maximize your pleasure and spend more time bonding with your partner because you have to try this technique repeatedly. There is a win-win situation.
Myth About Lateral Coital Position
There are a few common myths that surround Lateral Coital Position, which is just not logical at the same time:-
Not a Comfortable Sex Position
You may have heard from many people that the lateral coital sex position is not comfortable; it is a very discomforting sex position, and so on. But when you try this sex position, just be normal and form the alignment correctly in the right posture. You yourself will know how comforting the sex position is. It's all the myth that it is not comfortable when the lower partner gives support to the upper partner thing when they raise their leg; it becomes so comfy and also creates a great angle of penetration which provides extreme pleasure to the couple.
Performing Sex is Difficult in this Alignment
Another very common myth surrounding lateral coital positioning is that having intercourse in such a position and posture is difficult. How can one say it is difficult? I totally agree at the start it would be tricky, but once you understand it and get in the right posture, it's not a bit difficult to perform. And also, keep in mind that the partner above riding the cock bounces the same way as the woman on top. Here the person above should move to or fro, or in a circular motion, but with that, make sure the partner at the bottom also applies some efforts with the help of their pelvis, which would also increase the stimulation of the clitoris, providing extra pleasure to both the partners.
Quick Tips on Lateral Coital Position
Here are a few quick tips which would make your experience of lateral coital much easier and more fun that once you master it, you won't want to try any other position:
Make sure you and your partner are in the right posture at the start take it slow; don't be in a rush. The most important thing is to be in the right posture.
Make sure both partners use their efforts as not just like the partner at the bottom lying down and doing nothing when you both will sync with each other motion; the sexual pleasure achieved at that moment would be the best feeling.
To Conclude
Lateral Coital Position is just a form of a woman on a top position with a bit of variation but provides the extreme sexual pleasure which everyone wants to experience. Also, you can do a few variations and make it more pleasurable too. Talking about the benefits of the lateral coital position, it is very easy to switch on, with an extreme level of intimacy provided with unexplainable pleasure.
So it was all about the lateral coital position. So now that you know every detail of it, just have a chit-chat with your sex partner and get on with them and try out this amazing sex position and feel the extreme level of pleasure. If you have any other information related to it, don't forget to mention them in the comment box below and help others too. Thanks for reading!!!
Reference
Lateral Coital Position: Wikipedia