A standing sex position is where one partner sits down while the other stands. These standing sex positions give you plenty of movement and the ability to change angles and positions. Standing positions allow you to maintain eye contact, face each other, and put the other partner on display. But it's not just about body positioning. It's about the mindset as well. Standing positions allow you to maintain eye contact, face each other, and put the other partner on display. This blog will discuss the best 11 Standing Sex Positions you should try with your partner.
The best standing sex position for you may depend on the type of sex you like, your partner's preferences, and how much energy you have. When it comes to standing sex positions, a few things matter more than anything else. In order to get the most out of these positions, you need to find a balance between being open, flexible, and comfortable while having your partner in a variety of positions. So, let's dive into this topic.
11 Best Standing Sex Positions
You already may know how much fun it is to practice the standing sex position. But apart from that, it is one of the best ways to strengthen your muscles, develop your sexual stamina, and improve your sex life. The standing sex position is also great because it provides an alternative to lying on your back when your partner wants oral sex or intercourse. So here are a few best standing sex positions that you just need to try out:-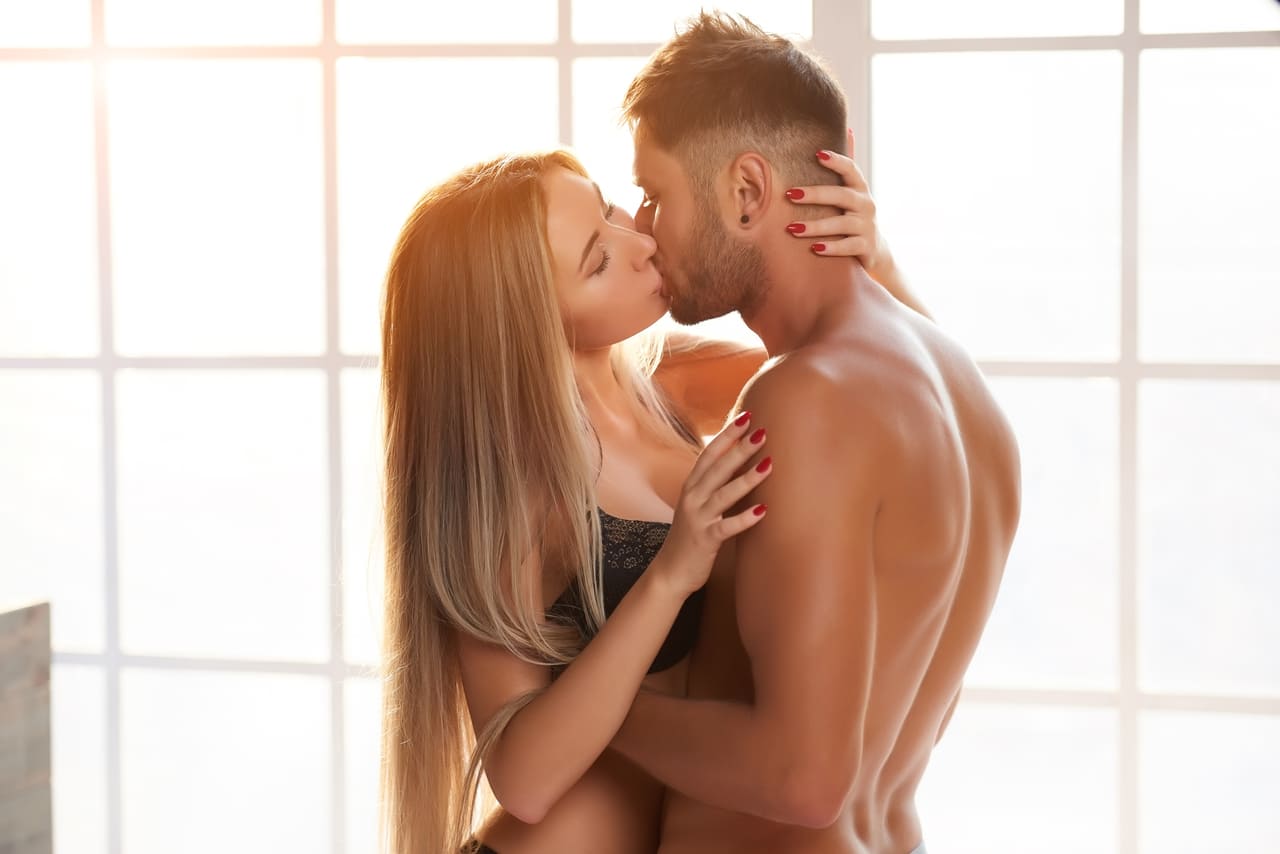 Standing O
So in standing O, one partner stands upright while the other gets down on their knees to stimulate the partner standing orally. The twist comes here the hands of the standing partner are tied that also above them with one of their leg wrapped around the sitting partner's shoulder.
Also, if the standing partner is a vulva owner, this position is just like the cherry on top for them as they can even get manual stimulation while oral stimulation. i.e., while the partner is sucking their genital area, they can also provide stimulation to their clitoris through their fingers. Whereas if the male partner is standing, they can get a sexy blowjob while their hand's being tied up, wanting to touch their partner, and even more, the partner sitting can also play with their balls while sucking their cock.
Stand & Deliver
To perform this position, both partner stands at the beginning facing in the same direction so that one partner's back touches the front of the other. At the front should be the receiving partner, whereas at the back should be the delivery partner.  Now the partner at the front must bend down from their waist so that the partner at the back can easily enter them from the back and straddle them.
This standing position is best because the hands are free to roam so that the partner behind can easily stimulate the other partner's clitoris and even play around with their boobs, nipples, and other body erogenous parts, making the sex position more intimate and pleasurable. Also, it can be made much kinkier by adding up handcuffs or tying the receiving partner's hands in the front so that they can't do anything rather than being in control of the delivery.
Standing Cowgirl
It is another great standing sex position that is performed just like the cowgirl sex position. In this position, bother partners stand, and then the receiver partners get around the waist of the other partner-facing towards each other and wrapping their legs around their waist for support. Also, now the standing partner can support them by using their arms. Now it's simple the standing partner straddles the partner wrapped around them. You can even have a little variation and have this position against the wall where you can push the receiving partner into the wall and straddle them, which would be much more intense due to the support getting from the wall.
While they're inside of you, the position of your partner's sculpture will help stimulate of your clit. It's a great choice for recreating some of your favourite movie scenes. As mentioned above, it's an intense sex position full of exotic and wildness.
Ballet Dancer
The ballet dancer is a very sensual position where the standing partner gets behind the recipient partner with his or her legs around their thighs. Now the standing partner needs to position themselves so they can straddle the recipient partner facing them. In this position, the standing partner should raise their legs while holding them around the recipient partner's hips.
This position can be very intimate and relaxing. Your partner may love the feeling of being held tight. You may even see him, or her get excited by this position. It is said that this position can help release more endorphins, which is a hormone that helps reduce stress. Also, this position allows partners to have quality romantic time together since their bodies are so close to each other.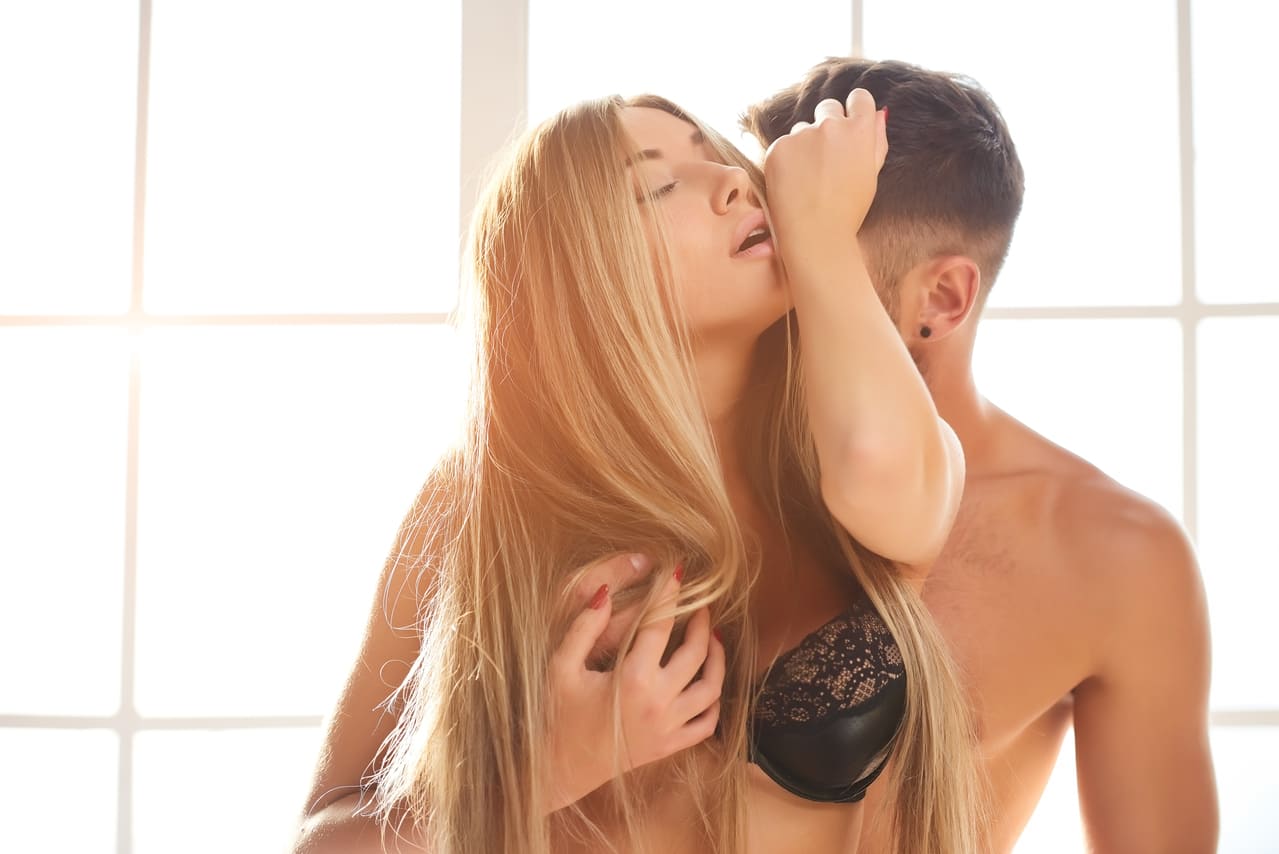 Standing Wheel Barrow
This position is a combination of the standing and delivery and the back-to-back positions. This is a fun and exciting position that can get you in the mood for action. This is a fun position for a couple. It is a very sexy and wild sex position. You can do this position when you have a passionate sexual activity with your partner.
The bottom is on their hands and knees, while the top lifts up their behind. The legs of the bottom are wrapped around the top's butt. This is a great position to be in for deep penetration. The top can grab the bottom by their hips and forcefully push it with the Standing Wheelbarrow. Also, it is one type of fantasy sex position which can get more kinkier if you want.
Crock Screw
To perform the crockscrew sex position, you need to get near the edge of the bed or bench with your partner, and then the receiver partner should rest on the body on one side of the body pressing the thighs together, after which the other partner stands behind to straddle the receiver, they gently enter inside them.
Most importantly, this position creates a new sexual experience if the legs are close together, causing tight support. The penetration intensity in this position is high due to the support provided.
Table Top
While sitting or lying at the edge of a table, counter, or bed, have your partner enter you. Any surface that hits at crotch height will do the job. You can place your feet on your partner's chest in front of his shoulders by bringing your legs down. This gives the ability to control the thrusting.
If you and your partner are at vastly different heights, pulling off some standing positions can be difficult. Both of you will be at the same level to completely eradicate that issue. It allows for some intimate face-to-face time, increasing even the bond between the partners.
Bathroom badass
There are a couple of different options in the bathroom sink, with the added bonus of a mirror with a view. The recipient can sit on the counter while the partner stands between their legs, straddling them. And even support can be taken from the counter, which can help you go on rough with your partner and have an excellent sexual sensation.
The recipient can lean over the sink to get a better view of the mirror, and their partner can penetrate them from behind. Removing floor mats that pose a slipping or tripping hazard is a good idea.
Door jam
Both of you have something to lean back on because the doorway has two walls. With your backs to the door frames, stand facing each other in a doorway. The penetrated partner lifts their partner up, so their vagina is at the right height for penetration.
The partner with the vagina wraps their legs around their partner's waist and leans back against the frame behind them. Once they've got a firm grip on their partner, the lifter can push their feet against the frame in front while leaning back for support even more.
Shelf Sex Position
The shelf sex position requires a bit of muscle power to be performed correctly, as in this one, the partner lifts up the receiving partner by their booty, places them over a shelf or counter, and straddles them harder and harder. It's one of the intimate standing sex positions, as both partners are close enough to have maximum body-to-body contact.
The shelf sex position is among the list of standing sex positions that is hot af, as it can be easily performed, providing great eye contact and a deeper level of penetration too.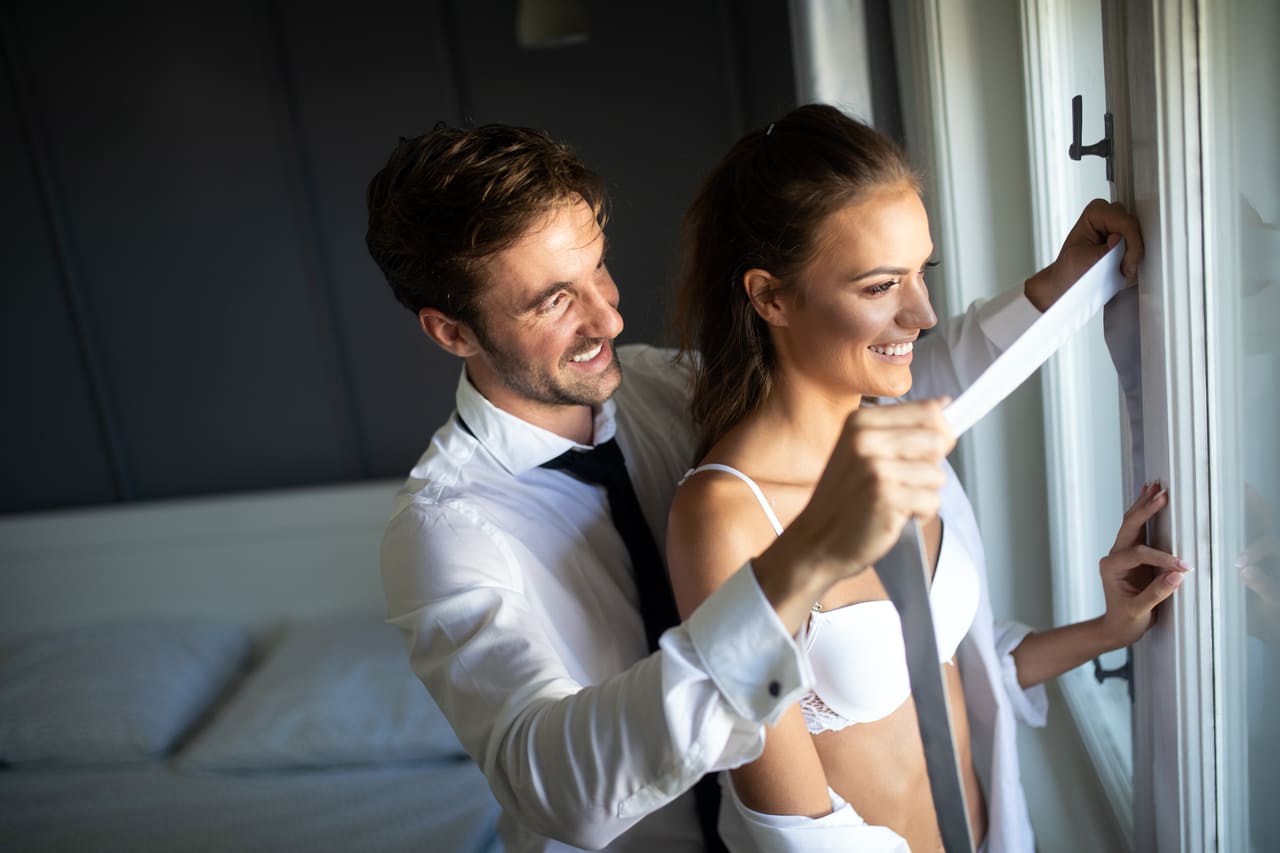 Restroom Attendant
The restroom attendant is a sex position for couples who have limited time to have sex. This position can be done in a public restroom or in a private washroom. Just make sure that no one is around you when you practice it. Basically, one partner straddles the other receive partner from behind, facing in the same direction. Even support from the wash sink or restroom walls can be taken.
It can be an exciting sex position to try in public spaces, and moreover, it is a type of fantasy sex, as you may be bored of having sex with your sex partner in the same bed, so having sex in any of such places can really sexually excite you, and moreover, it can refill your sex life with spices which everyone wants.
So these were a few amazing standing sex positions which I guess everyone should try accordingly. Having sex in different positions and variations helps to spice up sex life; moreover, these experiments allow much more time to bond with your partner.
To Conclude
Standing sex positions are among the best positions for sex. These positions allow more penetration than normal positions. You will have full control of your partner's movements as they will be unable to move away from you. This standing position allows you to have fun while having sex with more intimacy. It provides you with more opportunities to kiss, touch and feel your partner, which also helps increase the bond between you.
So now that you know various standing sex positions, what are you waiting for? Try a few of these positions with your sex partner and spice up your sex life. Also, don't forget to mention which one is your favourite standing sex position and how your experience was with it. Subscribe to our newsletter for more information about various other sex positions out there which would blow out your and your partner's minds.
References
Sex Position: Wikipedia
Sex Positions Standing: Healthline