Are you the one who like cuddling with your partner a lot, then this guide is totally for you as in this sex guide we will discuss about the spoon position of sex and how to perform it, what are it's benefits and myths revolving around it. Even we will also provide you with some quick tips which would help you out when you are spooning with your partner.
Spooning is all about cuddling with your partner, as for few people according to a recent survey cuddling just after sex is just like the foreplay pre-sex. Spooning sex is a very intimate, relaxed and enjoyable sex position, perfect for having sex while spooning your partner, without any extra efforts.
What is Spoon Position?
Spoon Position is a sex position in which when both the partners lie down and their faces are in same direction so that the back of one partner touches the front of the other. It one of the excellent sex position which provides excellent sexual experience.
Its a hand free sex position so while having sex and banging on both partner are free to roam their hand on each other or on themself for more stimulation and orgasmic pleasure. Spoon sex position is a position which allows both partner a next level of intimacy due to so closeness to each other and also helps in enjoying a close throaty moans of partners.
Without straining your joints, spooning sex provides comfort, connection and familiarity. It doesn't take the weight off of hoisting your body up. The penetration can be anal or vaginal. It depends on how the partners play it. Adding toys will add up the more sexula pleasure to the intercourse.
How to perform Spoon Position Sex Step By Step Guide?
Performing Spoon Position sex is not a typical one to do just you need to do it the right way to get the most out of it. But worry not; here we will discuss step by step guide for performing the Spoon position: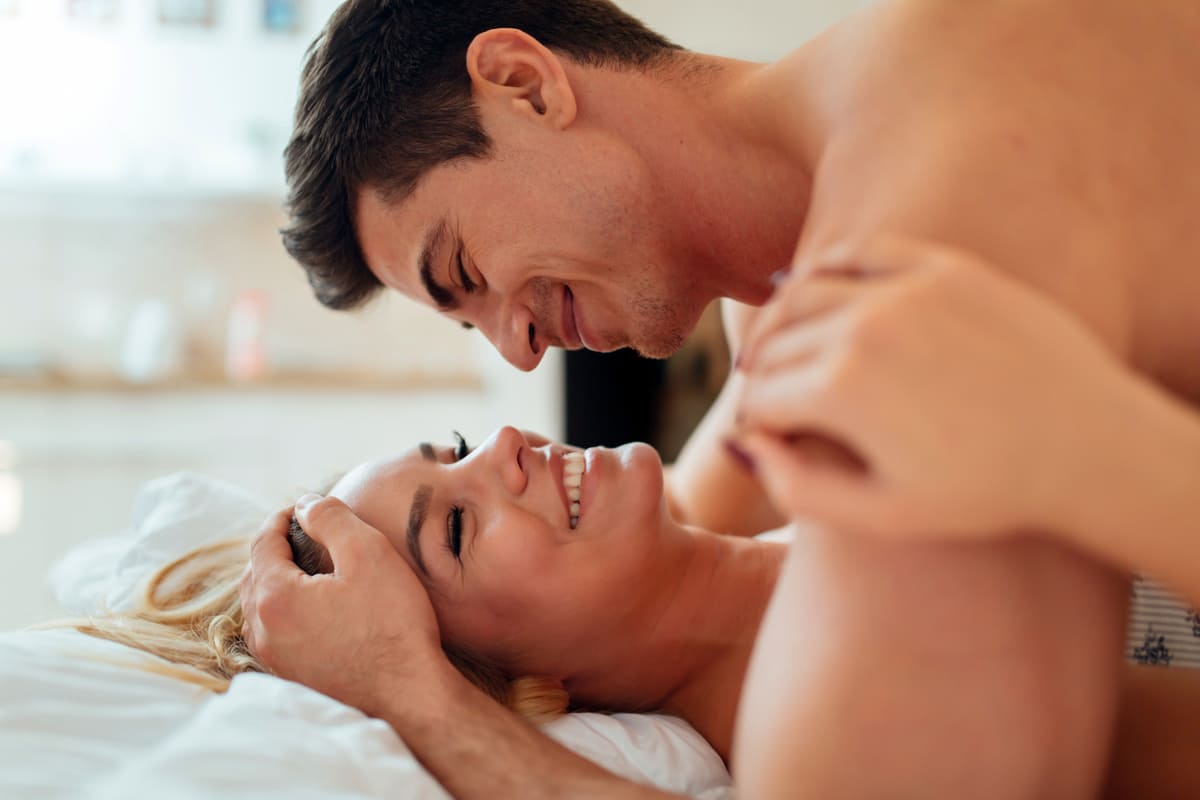 Be relaxed
You need to lie down and relax to perform the spoon position correctly. It is just a type of cuddling as in this; both partners get close enough to each other. It is the perfect sex position to have sex while spooning and even one of the best positions to arouse your partner if he/she is in not in the mood.
Get in Position
Now that you and your partner are relaxed get in the position as the receiver should be in front acting as the small spoon whereas the penetrator should be in the back acting as the big spoon, although their face should not be in the same direction. You can do whatever you want with the legs make sure that the receivers pelvis is just at the right position of the penis to be penetrated.
Have Foreplay
No matter which ever sex position you try or perform with your sex partner don't forget to have foreplay before the intercourse. As in spoon position hands are free roam them around your partners body freely and even you can stimulate their private parts which will help in arousing them and you too. Bite their ears, kiss their neck, feel their breath as spoon position is very intimate sexual position.
Add up the Lube
After having foreplay for at least 10-20 minutes its now time for the intercourse so apply as much lube you want for the comfortable sex because if you don't apply enough luberication then while penetrating it can cause discomfort to both of you.
Intercourse
When you both are all ready with the foreplay, lube and at the right positioning it time for the real bang. Slowly insert the penis in the vagina or anal whichever you both want and with the slow to and fro movement start it. After which according to your preferred speed you can increase or decrease the level of penetration.
Adjust you Body Accordingly
Adjust your body according to your needs as if you want deeper penetration make the receiver pelvis you get a little up while for less penetration vice versa. Even the receiver can move their hips for more penetration and some other feeling of penetration then the usual one.
What are the different variations of Spoon Position Sex?
Just like other positions, spoon sex positions have some easy variations. There are several great spooning sex positions you can try. These are the few best variations of the classical spoon position, which delivers great results. Some of them are: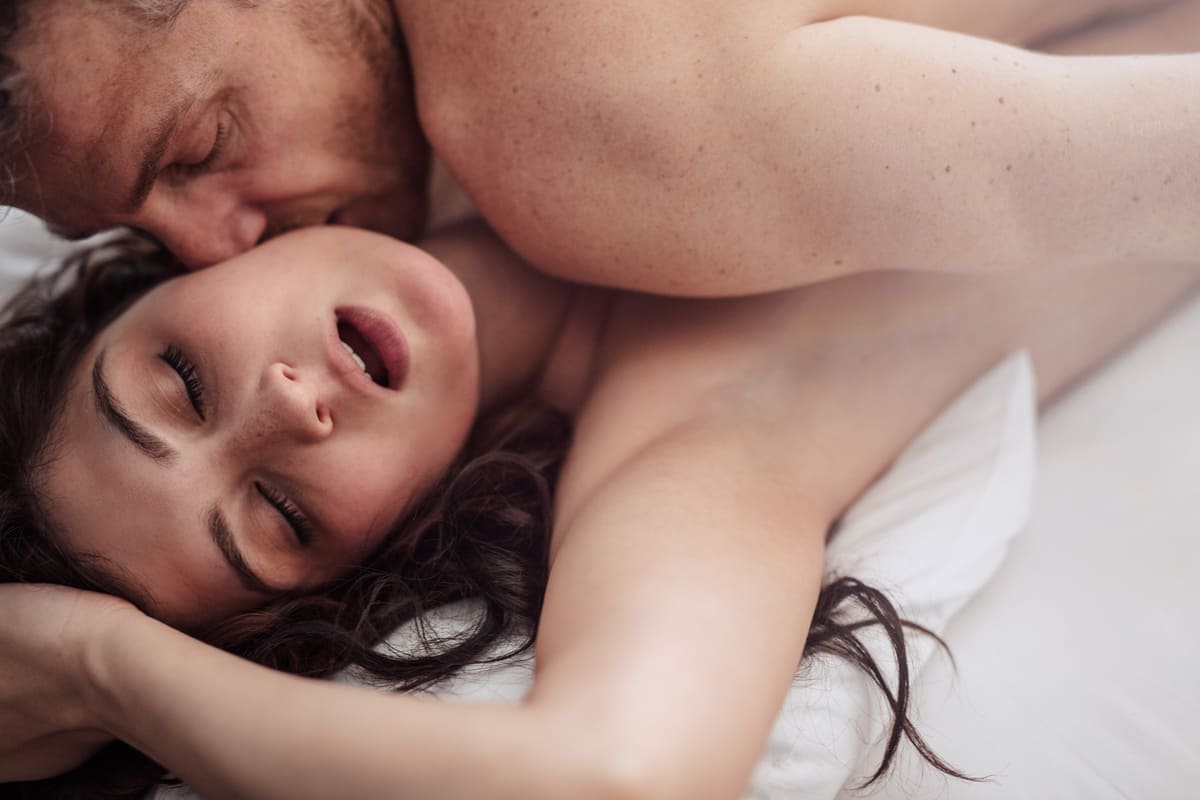 Serving spoon
This variation is just like the classic one, where the receiving partner lowers the pelvis for greater access to get penetreated. Also, some other variations can be added for extra pleasure and teasing, like holding the legs firm and stimulating different erogenous zones while being penetrated from behind.
Spoon dog
Moving on to the next variation of spoon position is spoon dog. The receiver folds the leg while the penetrator penetrates from behind, holding the receiver tightly for a great penetration depth with maximum skin-to-skin contact.
Slotted spoon
The slotted spoon position in sex allows great thrusting and is fast and intense. Put your hand over their spoon as if you were touching yourself. Allow your boner to slip inside. It has good thrust and allows maximum leverage.
Spoon river
The spoon river is one of the best variations of spoon position in sex. It shows you an amazing time and allows you to have more contact with several body parts. You can lie down between your partner's legs and let them take you to heaven.
Benefits Of Spoon Position
Now that you know about spoon position and its variations, here are a few most common benefits that one can find while performing spoon position with their sex partners:
Provides Stimulation For Full Body
For full-body stimulation, the spooning sex position is ideal. It gives you toe-curling pleasure and lets you connect deeper with your partner. You can get a good look at their most intimate parts with access to a wide surface area.
In this position, you can kiss their lips; if you are into rough, you can give them hickeys and even stimulate their other erogenous zones. It's a great way to experience a deeper connection than you have experienced before, and it's also a great way to put all the senses to work. This position is great for the stimulation of clitoral tissue.
Low Physical Effort
The position of spooning in sex is very chill and doable too. It does not require a lot of strength, balance, or practice. So while you are relaxing, you can have enough fun and enjoy the stimulation to full-on penetration.
High-intensity sex
This particular sex position will leave you wanting more and more. As the pleasure is achieved, it is of the next level, and even you don't lose a single strength of your body with full control of your partner. So that it is enjoyable for both partners, good position leverage can deepen the intensity.
Perfect Position to Hit G-Spot
The position lets you hit the G-spot, a sensitive area in the vagina. It helps to touch the clitoral nerve endings. It is a great way to have fun in all the erogenous areas with a wonderful moment spent with your amazing sex partner.
Myths About Spoon Position
Nowadays, most myths are related to every single term out there. Here are a few myths about spoon position:-

Spoon Position Isn't Much Comfortable
It's a very common myth or, say, misconception spreading regarding Spoon Position but wait a minute, they say it is not comfortable, so let me be clear which sex position is totally relaxing? Is there any? Even the spoon position is more relaxing position than a few as both the partners are lying side by side, and without much effort, the sex partner enjoys the intercourse.
Spoon Leads to Incomplete Sex
Another big myth about spoon sex is it leads to incomplete sex. First of all, the spoon position is very arousing and sexually exciting. It is not true if someone says it leads to incomplete sex. It is a position in which a couple ends up wanting more but not incomplete, as it is very sexually exciting and so erotic they want more pleasure which you can have in continued spoon opposition or either switch the sex position.
Quick Tips for Spoon Position
Here are a few quick tips to keep in mind when performing intercourse with your sex partner in the spoon position:
Be Relaxed about it; don't get worried; just go on with the flow, and everything will get in the right direction. Just hold on to your partner tightly, and the skin-to-skin contact will naturally increase your intimacy. As such, the smell of your partner's neck, ear, and hair and the orgasmic sound just beside your ears of your partner would drive you crazy, resulting in more intense sex.
Keep experimenting with the spoon position with different variations of it for deeper penetration; these experiments would also help you not get bored with the position. There is much to explore with variations, and even your hands are free to roam all over your partner and your body's private parts for extra stimulation.
If you are one into kinky, then the spoon position can give you access to your partner's throat to choke while penetrating and even pulling the hair and teasing with the nipples while banging on adds extra pleasure and quest for wanting more and more.
Also, keep in mind to turn on the AC because this position being hot verbally also coordinates with being physically hot due to such close intimacy and full-on skin-to-skin contact.
Even sex partners can spice up the whole sex. An experience by simply adding up the sex toys to it. It would not only help as a modernized rush to boost sexual excitement but also help in the stimulation of the full body as the whole body is accessible very easily.
To Conclude
The spoon Position is a great position to try out. At the same time, you are a beginner to sex positions or even the advanced ones, as it gives full-body access to partners and better full-body stimulation with more intensity than any other sex position and also leaves out the sex partners with wanting more and more sexual pleasure.
Since you know so much regarding the spoon position, what are you waiting for? Try out a few of the variations of spoon position with your sex partner, and don't forget to comment down your experience of spooning with your partner in the comment box.
Reference
Spoon Sex: Wikipedia
Spooning: WebMd
How to Do Spoon Sex: Womens Health