The cowgirl position is a sexy, adventurous position to try out with your partner. It provides some benefits and a great sexual experience. This guide knows how to do the cowgirl position, its benefits and myth, and a few variations of the cowgirl sex position, which are much more intense than any other sex position.
The cowgirl sex position is a wonderful position that couples can use to spice up their sex life. It is one of the most popular positions during sex. The cowgirl position is perfect for a romantic and intensive sexual experience. Also, it doesn't require much skill or preparation and is very comfortable. Read on to know more about it.
What is the Cowgirl Sex Position?
It's not hidden from anyone that the cowgirl sex position is all time favorite sex position of all most everyone. It's a very simple sex position that also does not require much effort, so you can say it is a low-effort sex position. Basically, in this position, the provider partner lies down while the receiver or, say, the rider partner sits on their penis and bounces on so that the G-spot is hit. With few variations, this position can become an extremely intensive one with a good penetrative depth. Also, as the partners are facing each other, the position is also very intimate.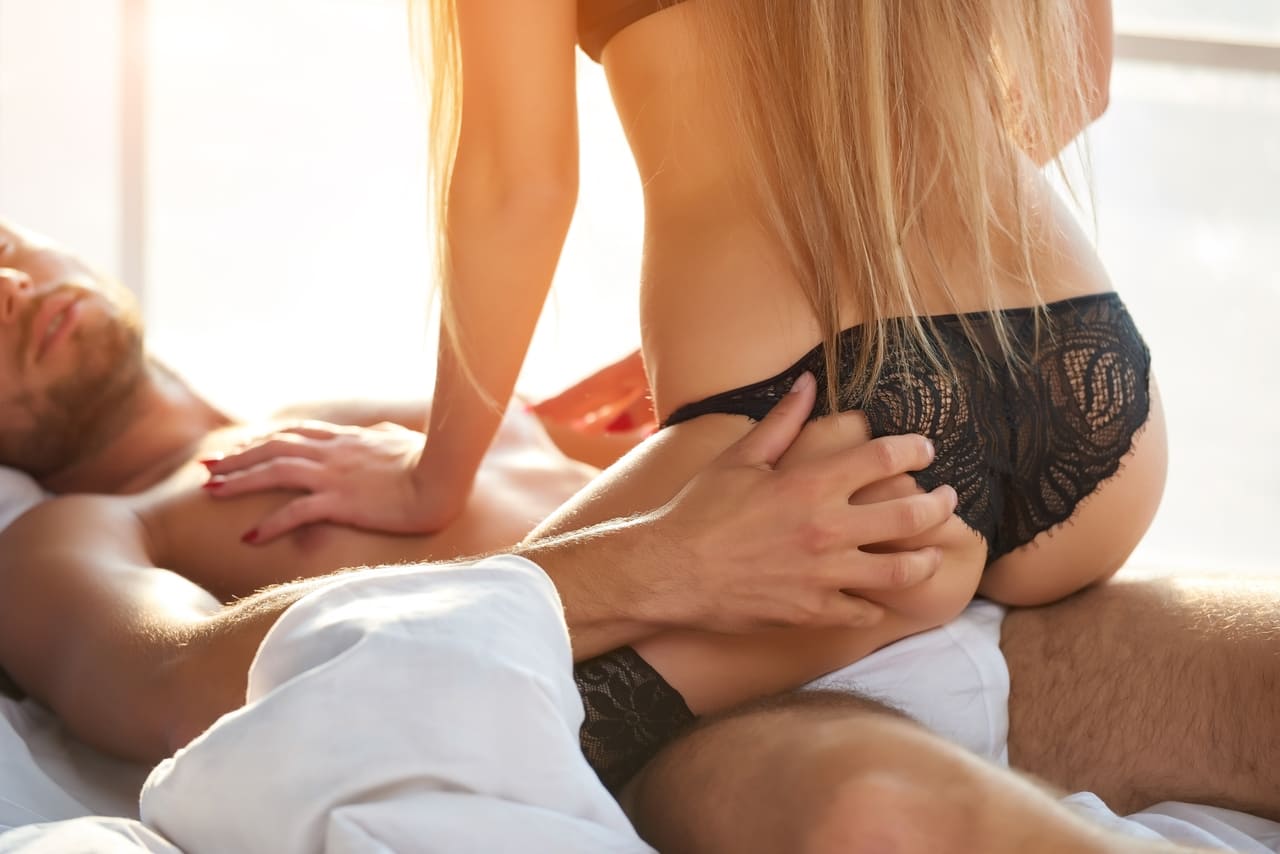 How to perform Cowgirl Sex Position Step by Step Guide?
Performing the Cowgirl Sex position is not typical; it is very easy to get into the posture. Also, it is vice versa for the missionary sex position. Hopefully, know you will have an idea of what it is. If not, worry not; here is the step-by-step guide to performing cowgirl sex positions.
Get into the Posture
So to get into the posture of cowgirl, all you need to do is the partner who is the provider should lay down on the bed with your back towards the bed, after which the riding partner should get on the top and sit over the penis of the partner. And it's done. You are in the position of cowgirl sex position.
Inserting
Now that you are in the position, it's time to allow your partner to get into you. For this, you should hold the penis of your partner in one hand and insert it slowly into your vagina or anus, whichever sex you prefer.
Apply Lube
Before sliding the penis inside, apply enough lube for friction and comfortable sex. Applying lube would not only add up the friction but also is a key element of adding extra pleasure to the whole intercourse.
Different Angles
The riding partner doesn't need to just sit upright, but they can lean forward or backward and take the support. But it's recommended to lean forward because leaning forward would increase the pressure on the riding partner's clitoris, which would help provide extra stimulation and create a better penetration angle.
Movement
Now that you both are in position, the riding partner can swing their hips like a dancer to bounce it on the partner's dick or even with to or from motion or grinding together to control the rhythm and the depth of the penetration. Also, the partner lying down can apply the thrust and experience some other level of sexual experience.
What is a different Variation of the Cowgirl Sex Position?
Variations are a little change of posture or position of any sex position, yet there are so many cowgirl sex variations, but only a few are best which, in reality, provide the partner with intense sexual pleasure and intensity. Also, a cowgirl is referred to as a woman on top position too.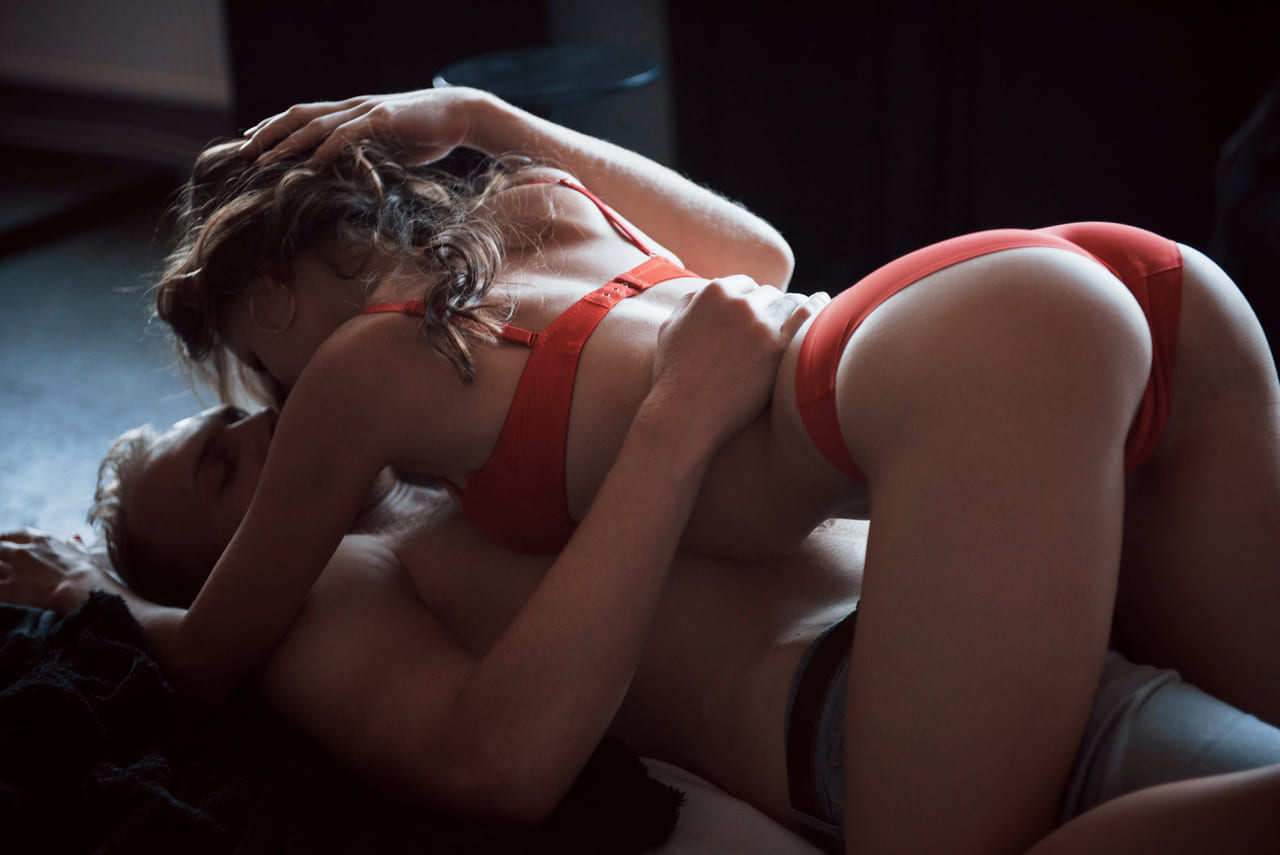 Squatting Cowgirl
It is similar to classic cowgirl, but instead, the rider bounces and moves the bottom partner, lifts their knees in a squatting position, and thrusts the riding partner. The partner below has complete control and even grabs their partner's butt and thrusts deeper and deeper. It makes the traditional cowgirl more intense sex position. And it can easily be mixed up with sex toys too.
Leaned Reverse Cowgirl
This variation of cowgirl is as the partners start having intercourse in reverse cowgirl position, and after a few time, the partner at the top leans back toward the lying partner's chest and rests there, whereas the lying partner's penis is still inside the vagiana or anus. This variation also allows easy grabbing of partners' boobs and tweaking them while the ears are close enough to make the sex position more intense.
Crab Cowgirl
The crab is similar to squatting cowgirl in that your partner leans back and supports their weight on their arms. This position can allow for much penetration but can also be very tough on the body. Start slowly to see if it works for you and your partner. If that doesn't happen, switch back to squatting cowgirl.
Lotus Cowgirl
To get into this cowgirl variation, the lying partner should sit down crisis crossing their legs in such a way that it is so close to their body that the partner who rides should sit into their lap facing towards them. The top partner's leg can be wrapped around the waist for better holding or kept sideway, whichever feels comfortable, and the bottom sitting partner should hold their back as they bounce to ride the cock. It's a very intimate variation of the cowgirl sex position, which even allows kissing, whispering, romantic things, and full eye contact.
Benefits of Cowgirl Sex Position
You may know a few benefits of the Cowgirl sex position, but there are even more to it. Read on to learn a few more essential benefits of the cowgirl position, which can provide you and your partner extra pleasurable and satisfaction.
Partner at Top is in Control
The cowgirl is often described as an empowering position for the rider since they can guide their sexual experience in whichever way they please. They are in charge of setting the pace if they want to reach orgasm quickly and how slowly or quickly their partner wants. It gives them full confidence to take charge of their pleasure and wield their sexuality.
Easier Climaxing
If you've had difficulty orgasming in the past, this could be a great position since you can move to whatever position feels best for you. It doesn't mean that the rider has to sit up straight on the penis at a 90-degree angle. They can easily move forward or backward, affecting the angle of penetration and increasing G-spot and clitoral stimulation.
Direct Clitroal Stimulation
As the receiver is on the top, it's easy to grind the clitoris against the penis, as there is direct contact between the clitoris and the penis, which results in the partner's more intense and quick orgasm.
Pleasurable for Both the Partners
Apart from all other benefits, one other and most important benefit is that it is sexually pleasurable for both partners as it can be very exciting to see your partner up close and personal as they are setting the pace.
If you're at the bottom, you still play an important role. While you're lying down, you can help match, rock, or gyrate your partner. When their legs start to give out or shake a little, you can hold on to them for support and share in the teamwork by thrusting.
Myths about Cowgirl Sex Position that Revolves around it
Although being the most used sex position by sex partners and being so famous, various myths surround the Cowgirl Sex position. Here are some of such myths which are just spoiling the name of the Cowgirl Sex Position: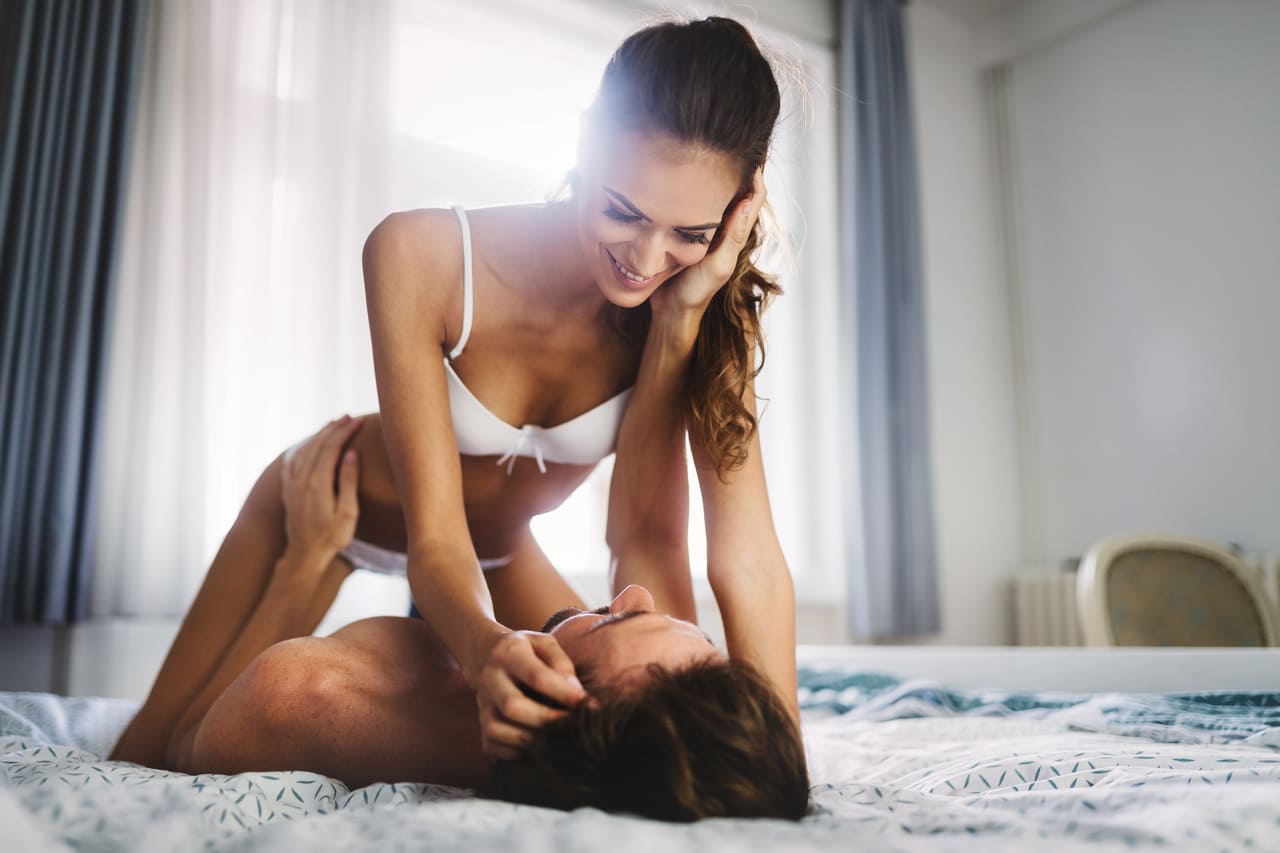 Can't get Pregnant With this Sex Position
If you haven't heard yet, in the coming time, you will definitely hear people saying that one can't get pregnant while in a cowgirl sex position. But it is just a myth as the sperm swim; whether you are straddling your partner, standing up, or doing somersaults, they will reach their destination if they are attracted and even live inside the body for up to five days, so don't ever just not take birth control that doing cowgirl would not make you pregnant, it's just a myth.
Rider Partner makes All the Effort
Another big myth of cowgirl is that the rider partner is applying all the effort, but it's not true place a pillow below the pelvis of the bottom partner. And then, your partner at the bottom can apply the thrust, which would enhance the intensity and the depth of the penetration. So it's just a myth that riders do all the work.
Quick Tips for Cowgirl Sex Position
If you are in need of some extra stimulation or looking for ways to have some extra support while performing cowgirl sex position, here are a few expert-approved sex tips that you must know:
Have a Break
If the position is taking a toll on your thigh muscles, take a break, place your arms on your partner's knees, and take a few deep breaths before resuming the action again. This will provide you time to boost your energy, and you will feel energetic again and have more intense sex than after.
Wrap your Legs
Tucking your legs around your riding partner can provide additional support and even increase the pressure on the clitoris, resulting in extra stimulation.
Play with Rythm
If you are ongoing with pretty well speed, gradually decrease the speed for a while, and vice versa; you would tease your lying partner, which would boost their sexual arousal.
Make use of Hands
Also, make use of your hands. The male partner can play with their partner's boobs and nipples or use their hands to stimulate their vaginal area while the penetration continues, whereas the female partner can play with their partner's balls or even tweak their nipples.
Mix up with Sex Toy
This position is perfect for mixing up your sex with sex toys and spicing it up more, as sex toys can provide extra clitoral stimulation and other stimulation while the receiver receives vaginal or anal penetration.
Make it Kinky
If you are one who likes to be kinky, then this position is absolutely right for it. Handcuff your partner and tell them not to move. Just take all the control in your hand while riding the cock and see their reaction to how they react to high-intensity sexual pleasure.
Conclusion
The cowgirl Sex Position is a very popular sex position, and even it is recommended and followed by a lot of sex partners out there. The main reason for its popularity is its easy formation and low effort of sexing; also, it is very easy to switch up the position with very little variation, which provides a pretty good level of penetration and sexual pleasure.
Now that you know everything related to a cowgirl sex position, what are you waiting for? Go have a conversation with your sex partner and enjoy the position and its different variations. Also, share your experience so that it can help other readers too. Thanks for reading!!!
Reference
What is Cowgirl Position: WebMD
Woman on Top: Wikipedia