A missionary position can be both a very intimate and erotic sexual position. It's called the missionary position because it's traditionally one of the most popular positions in which to have sex. For centuries, the missionary position has been the most common position for intercourse. There are many benefits to missionary-style sex and many things that can be done during missionary-style sex to make it more exciting and erotic. This guide will discuss the benefits, as well as some things to keep in mind when having missionary position sex. And moreover, how to perform it safely.
What is the Missionary Position?
Missionary Position is a term that started in the late 1960s or early 1970s and stated heterosexual intercourse. But now it has become one of the most basic sex positions out there and even is a to-go sex position for many sex partners. Basically, in Missionary Position, both partners face towards each other, the male partner on the top and the female sex partner lying on the bed facing towards the male partner.
And thus, in this sex position, the control is in the hand of the partner that is on the top i.e., the male partner.  It is a good and effective sexual position because it is safe and comfortable. It is ideal for the beginning of a sexual relationship. You can enjoy a lot during a missionary position. You can kiss and hug each other, and you can use your hands and fingers to stimulate each other.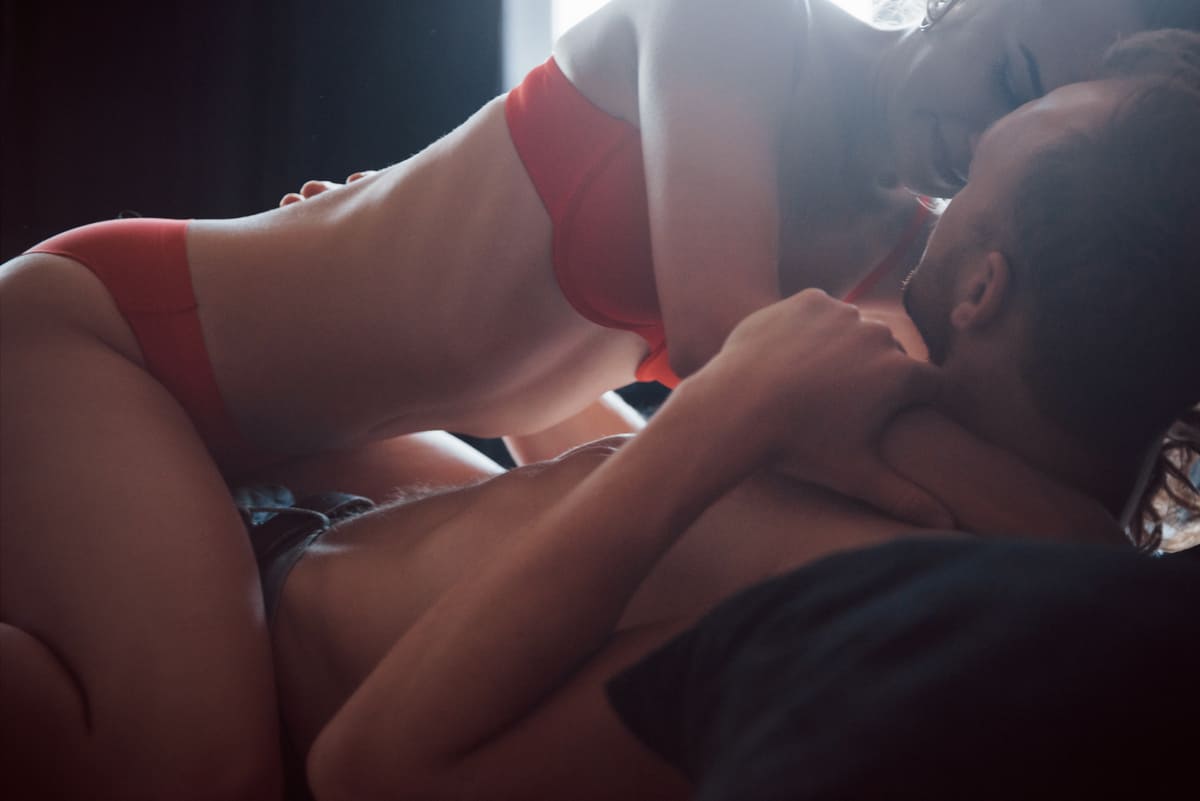 How to perform Missionary Sex Position Safely?
Being one of the easiest sex positions out there, it is not much difficult to master it; here is a step-by-step guide to performing the Missionary sex position safely:
Starting With Erotic Play
Whether it be Missionary Sex Position or a Doggy Style Sex Position, starting your sex with erotic foreplay is a must. So instead of directly diving into any position, take your time with your sex partner and have plenty of foreplay before it. If you want it to be precisely more erotic, you can try it on with a little warm-up with your partner's hands on your genitals or either with oral sex. Also, you can slowly and gently bite and kiss their ears and necks to build up the mood for it.
Positioning Yourself for Missionary Position
A missionary position is one that provides great pleasurable skin-to-skin contact. For positioning yourself for the position, the female partner should lie down on their back comfortably and relax, after which the male partner should get in between the legs for a great angle of penetration after which, for more comfort, place a pillow below the head, and you are all set to go now.
Adjust Rythm
Unless you are looking for a quickie, take the play slow and instead of rushing too much for the orgasm, slow it down and enjoy the moment you are having with your sex partner. Try switching up your moves while you are slowing down; rather than penetrating up and down, change it with in-between movements to your penis in a circular way. You can also play with the speed as if while penetrating faster slowly, you get slower and then again after some time, gradually increasing the speed.
Include Other Erogenous Parts
The breast and nipples are two of the most important erogenous parts of the body, ear & neck is some other, so while you both are banging on, make sure to whisper, bit, lick or kiss the ears and neck of your partner. It would suddenly excite him/her more, resulting in a sudden change of pleasure among you both. Fondling of boobs and nipple or either sucking it during the moment is also recommended to add fun and excitement to it.
Play with Different Angles
It is one of the best parts of the Missionary Position, as you can very easily change the movement, intensity of penetration, and stimulation simply by changing the angles. As if you want deeper penetration, just add up the pillow below the hip and you will get a better angle of penetration, or even you can raise your hips up for the same. Also if you are the one who wants more clitoral stimulation make your partner move upwards towards your shoulder so that their penis can apply more pressure on your clitoris than usual as they enter you.
What are the different variations of Missionary Sex?
Variation in any sex position helps in more pleasure, and the same applies to the missionary position too. So here are a few best variations of the Missionary Position which would not let you get bored of it: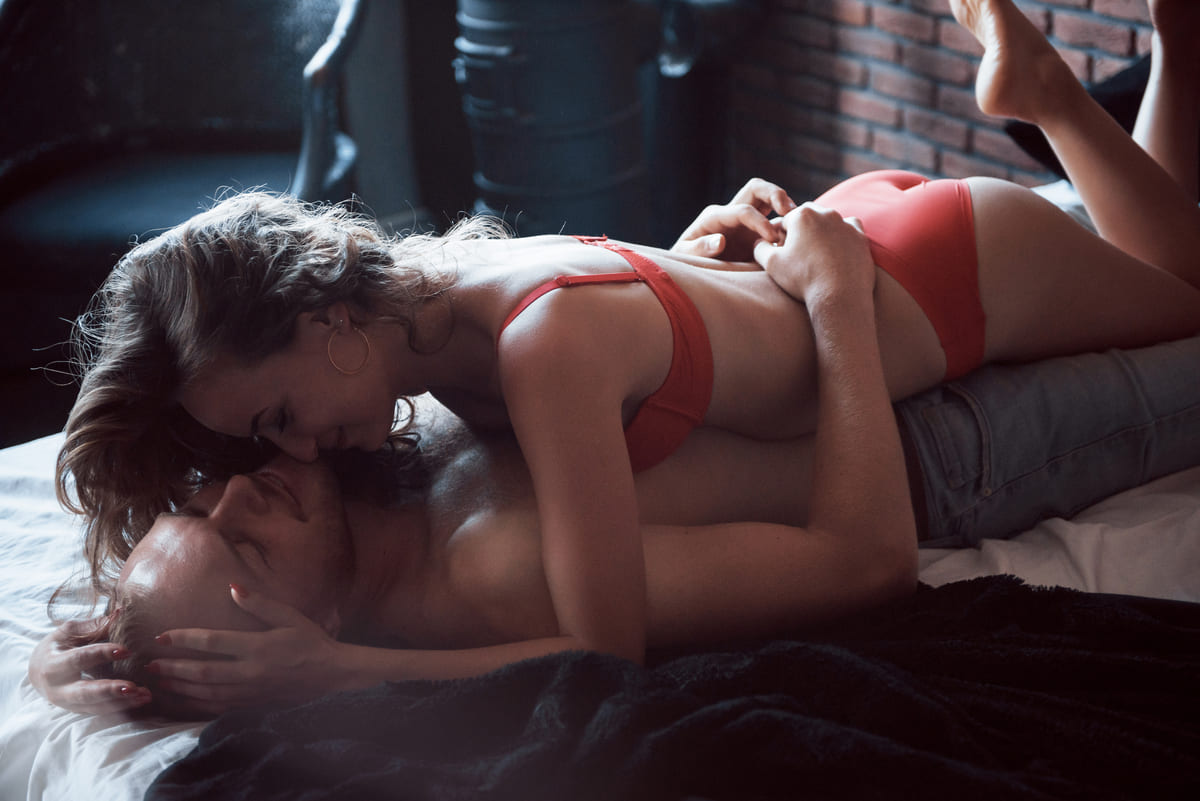 Standing Missionary Position
Standing Missionary, as the name suggests, is also a type of Standing Position, yet it is basically for short men with long penis as they push their female sex partner against the wall facing towards them and then bend their knees to squat slightly while they are thrusting inside them providing with much more pleasure as the angle of penetration is pretty nice in such position.
Wrap Around Missionary
It is just like the classic missionary but with a very minimal variation, but this doesn't mean the effect would be minimal. Just get in the classical missionary position and the female partner would wrap her leg around the male partner's waist while the male partner gets on both hands.
Launch Pad Missionary Position
In this variation of missionary, the leg of the female partner who is lying down rest's on the chest while the male partner gets his work done of penetrating. This position makes a great angle of penetration while a slight push from the feet acts just like adrenaline. This is a great variation of missionary positions.
Benefits of Missionary Position
Being one of the easiest sex position missionary position has various benefits too; some such common benefits of this particular sex position are as follows:
Clitoral Stimulation
The missionary position offers simultaneous stimulation for the vagina and clitoris. When the penetrating partner's pubic area grinds against the clitoris during the act, it provides clitoral stimulation, which is particularly beneficial for vulvar owners.
Facilitates Intimacy
The missionary position has a focus on being close to one another. Being face-to-face allows for ample eye contact, skin-to-skin contact, and easy access to one another's bodies so that you can perform multi-tasking while you are banging each other, which is why missionary is one of the best ways to bond with your partner and approximately a majority of couples look out for this particular position.
Acts as Gateway for Other Activities
The missionary position is easy to cope with any variation, so it very easily allows any transition to acts like double penetration and oral sex while penetrating from the bottom and even acts as an open gateway for various other activities which act as the booster of the sexual excitement.
Hands-free pleasure
The missionary Position is a hands-free position, which means that you can use your hands free to explore your partner's erogenous zones, as there is no need for a hand in this particular position to bang on. Even if you are one who loves sex toys, you can incorporate them with your hand and your sex toy to increase sexual pleasure while penetrating.
Easy Accessibility
It is a fantastic starting place for all kinds of variations. You can adjust the position by changing the angle for deeper penetration and enjoy it. Even easy accessibility to any kind of variation can be done in this position. Also, it's a very relaxed sex position; without hard effort, you can easily have the fun you want.
Myths Revolving Around Missionary Position
Apart from being so popular, some various myths and misconceptions always revolve around Missionary Positions, such as: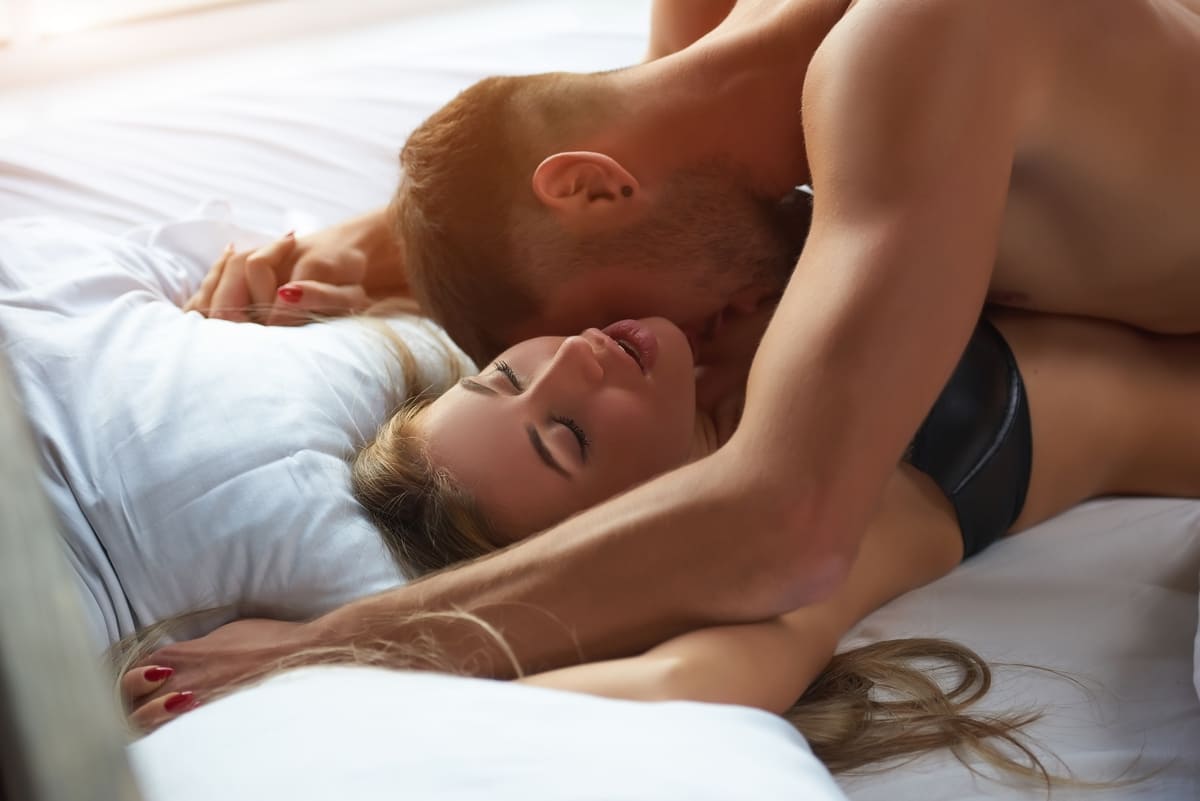 Single Way To Perform It
It is just a very popular myth whenever Missionary Position is mentioned, but that's not true. You can mix up missionary with various variations and enjoy much more sexual pleasure. Even as an example, the partner lying below can move their hips up and down, syncing with the penetrating partner, and enjoy the sensation of deeper penetration even with the stimulation of the clitoris. Also, you can use missionary as the starting position for your overall sexual intercourse.
Boring Sex Position
You may have heard from many sex partners referring to the missionary position as the boring sex position out there in the list of sex positions, but that's just a misconception. It's one of the most intimate sex positions one can try, as you are in direct contact with your sex partners and even facing each other. So eye contact is made while the whole penetration and stimulation are carried out, making the whole sexy and erotic scenario. Even you are so close to each other, the intimacy level increases resulting in great bonding while rocking on, so how can it be boring?
Here are a few Quick Tips for Missionary Positions
Missionary position is the most used sex position out there, but with the following few quick tips, you can enjoy a whole new sensation while performing it:
While your man is penetrating you, move your hips up and down, don't just lay out simply. Try moving your hip up and down, to and fro, or in a circular motion; this will help you and your partner to hit the g spot and enjoy the extra pleasure with just a low effort.
Engage your clitoris while you are being penetrated either tell your partner to bend a little bit, which would apply extra pressure to your clitoris and helps stimulate it, or else get yourself involved. Touch and stimulate your clitoris while you and being deeply penetrated. It is a whole new and erotic sensation when you touch yourself while he is inside you.
Adjust the positioning and angle whenever needed to deepen the penetration level; it is just as simple. Make sure you and your partner are comfortable throughout the process to enjoy the intercourse to its fullest.
Try whispering into your partner's ear while you are having sex; it is a naughty way to communicate things that you wouldn't say normally. Apart from that, it really helps in getting sexually excited too.
To Conclude
Missionary positions are so wonderful! They can be amazing, fun, and adventurous. Missionary Positions are a type of sex position where the male penetrates his penis into the female's vagina while she lies on her back on a bed. Missionary Positions are often used as foreplay, but they can also be used as a sexual positions during intercourse.
So now that you know everything about Missionary Positions, from myths to benefits to tips, what are you waiting for? Go on and discuss with your partner, try it out with different variations, and have fun…
Reference: 
Missionary Sex Position: WebMd
Variation in Missionary Position: Wikipedia