If you're queer, you probably already know that it can be challenging to have sex. You might have a hard time finding partners or dealing with the fact that sex is not always so easy. Sometimes, being queer makes it harder to have sex than it is for straight people. In this blog post, I will tell you how to have sex if you're queer? What are you waiting for read on to know about it?
If you're queer, the pressure to get sex can be intense and I understand it completely. Even if you're dating someone you love, you may not be sure whether should you move forward or wait a little more. Queer peoples hesitate to reveal their sexual identity what they like because they think about how their partner will respond. So if you are the one who found out being queer and don't know how to have queer sex you have come to the right place. We will help you know how to have sex without being hesitated or worried.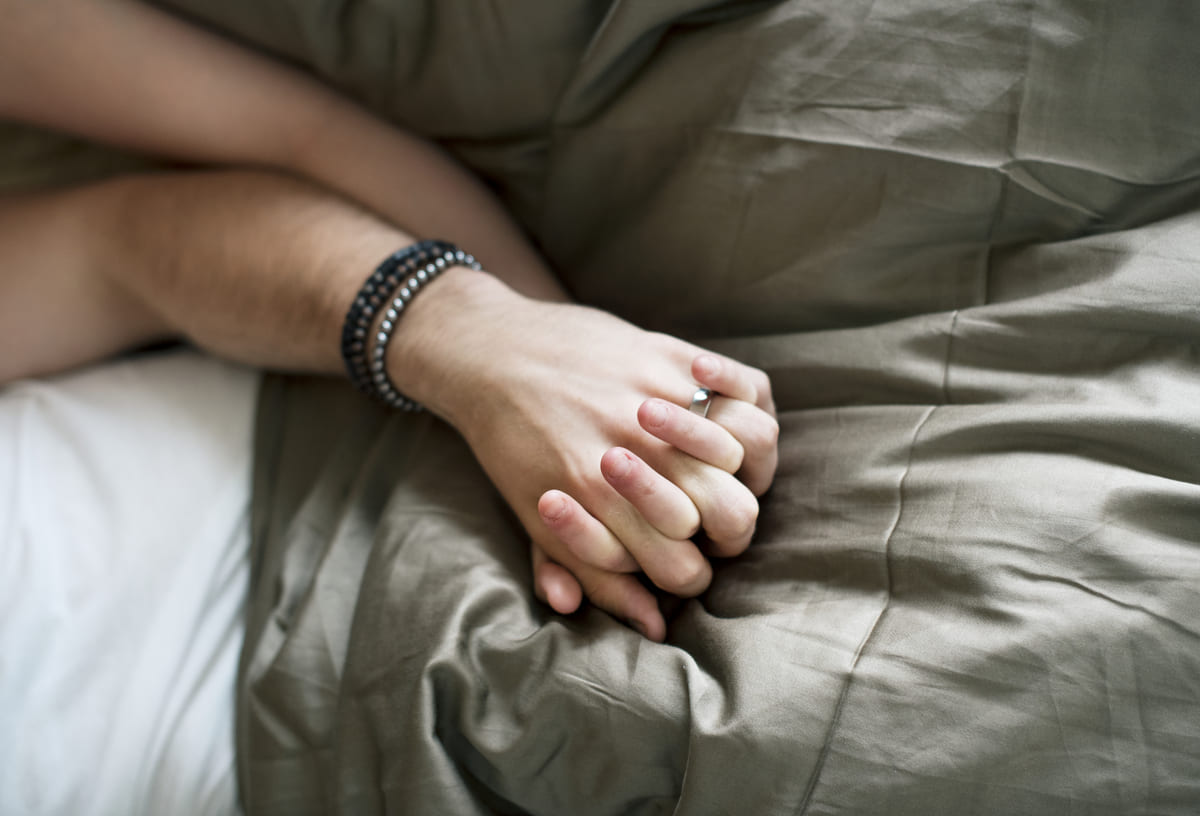 How to Have Queer Sex?
Having queer sex doesn't always have to mean hooking up with someone you've never met. There's so much to learn from queer sex that goes way beyond simply fucking your way to happiness. With the right partners and experience, you can enjoy some seriously amazing sex with a partner you're attracted to, regardless of gender identity. Here are ways to have queer sex
Check With Yourself
Before engaging in queer sex, it's important to ask yourself if you're ready for the journey. It's important to be clear about your own sexual desires, whether those are heterosexual, homosexual, bisexual, pansexual, or something else entirely. Being comfortable with yourself means being honest with yourself and checking your comfort level with your sexuality. All this check-in with yourself will help you determine what you expect from sex and what queer sex means to you. It's the time when you can experiment with sex toys and know whether you are interested in penetration and which kind of touch feels good to you.
It's something that requires a lot of trust, respect, and self-awareness. Now the next thing that comes in is; Are you ready to engage in sexual activities with people who are different from you? Are you willing to accept your partners as they are, even if it means that you might be uncomfortable? Do you understand what it is you're asking yourself to do? These questions are vital to answer before moving forward because there's no way around them once you decide to dive into queer sex. It's just like you ask your partner for consent before moving forward the same way; you should also know about yourself before moving forward with queer sex.
Name your Bits
Being queer, you yourself will be knowing that body parts, especially private ones, are very complicated regions for LGBTQ community people. And since you have checked in with yourself, you better know where you want to be touched. Communicate that to your queer partner, especially if you have any new partner; ask them about their body parts, where they liked to be touched and more. As if you know, one of the main goals of sex is that you feel good, so, having queer sex, you being touched in the body part you don't like or feel anything is not right, so talk with your partner name your own bits of body, so that you can enjoy to the fullest.
Don't Adopt Particular Gender Role
For any queer, it's common to feel like you don't fit into society. This is because you feel like you were born into the wrong gender and identity. You don't feel right in the world. That is why you are very often confused and unhappy with your life. But this should not be the case as you have accepted yourself, so why think about society, live your life and be happy. You should avoid adopting a particular gender role when having sex with your queer partner. Just because you identified yourself as masculine, feminine, or something else doesn't mean that you need to act the same way or do something in particular in your own sex life.
If you like being dominant, you should be dominating in your queer sex life, or either if you like being submissive, you should do it, particularly just for the sake of your partner's happiness. It's not good to always do what you don't like and feel. Whichever you like and feel good about, you should carry on with that no matter what.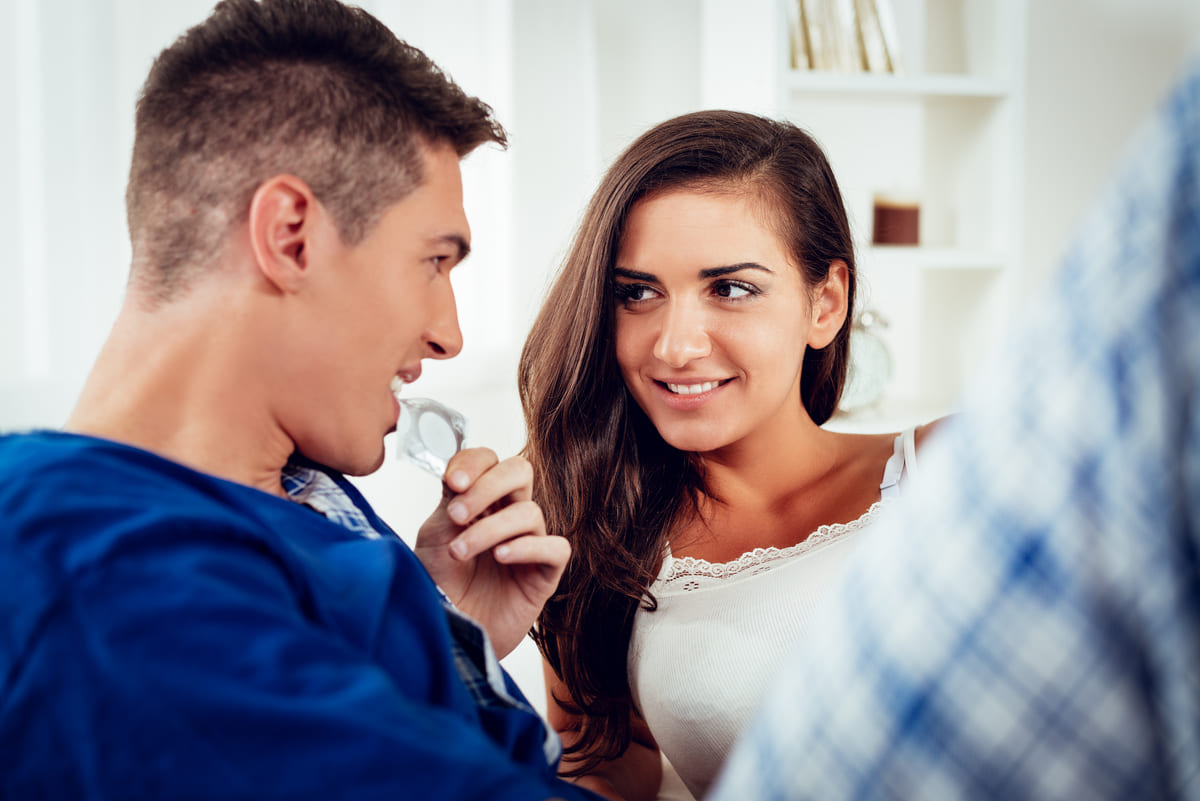 Talk About Sex
All that you know about how to have queer sex their one major point that you should keep in mind; talking with your queer sex partner before the sex is very important as it would help in direct communication between you two, and also, it will be consent thriving talk. You would know what your sex partner wants and what doesn't same applies to them too. Apart from this, make sure you communicate before going topless, especially when you are moving forward with a new partner. Also, such talks mentally and sexually excite both parties, and the outcome of this is much more pleasurable sex. And most importantly, you come to know about what your partner wants from you and what you want from him and the consent on the top.
AfterCare Plan
Although permissions, consents and pre-sex talks had been, and even you had sex with your queer partner, now what? This is where the aftercare plan comes in, as it includes what we both will do immediately after sex, like cuddling, kissing or anything else. Even aftercare plans include what to do in upcoming days/weeks/months. Taking care of such a plan is the most important thing after sex, else it would end up like immediately after sex you both start using phones or are busy with your individual work, which is not a good sign.
Conclusion
Sex education is more than just teaching kids about birds and bees. And when it comes to the LGBTQ+ community it is extremely much more which should be entertained in education. We should tell them that it's ok to be who they are, that they should feel comfortable with themselves, and that they shouldn't be ashamed of who they are. We have to teach them to be adults and to be responsible. Our youth needs this lesson more than ever. And moreover how to have sex being queer is also one of the most important aspects which should be taught to the youth.
Hopefully, this blog on queer sex would have helped you in understanding how to have queer sex and give you a deep insight into what really is and how you should carry it out in a safe and fun way. If you have any queries feel free to mention them below in the comment box and we will be happy to assist you. Check out our other useful blogs related to the LGBTQ community. Thanks for reading!!!