In romantic relationships, sex plays a crucial role. It's very important to have sexual intimacy on a regular basis. If you are having sex regularly, there will be no problems. If you are having sex less often, you should consider talking to your partner about it. Sex is an important part of a healthy relationship. If you have the chance to have it, don't pass it by. Don't let yourself get bored with it. The more you get involved in sex, the better you will be able to cope with any problems that you might encounter. If you are going through some issues, don't hesitate to talk to your partner about it. He or she may not know what to do. You can help each other out and it will make you feel better.
What is Sex?
Sex is anything you and your spouse do together that involves erotic and sexual touch and pleasure for the most part, genital pleasure. Most people think of sex only as penetration between male and female. That is only one of the ways to have sex. Many people don't know about oral sex, anal sex, etc. Sex isn't only for men and women. There are plenty of ways to have sex with men and women. It's fun and exciting.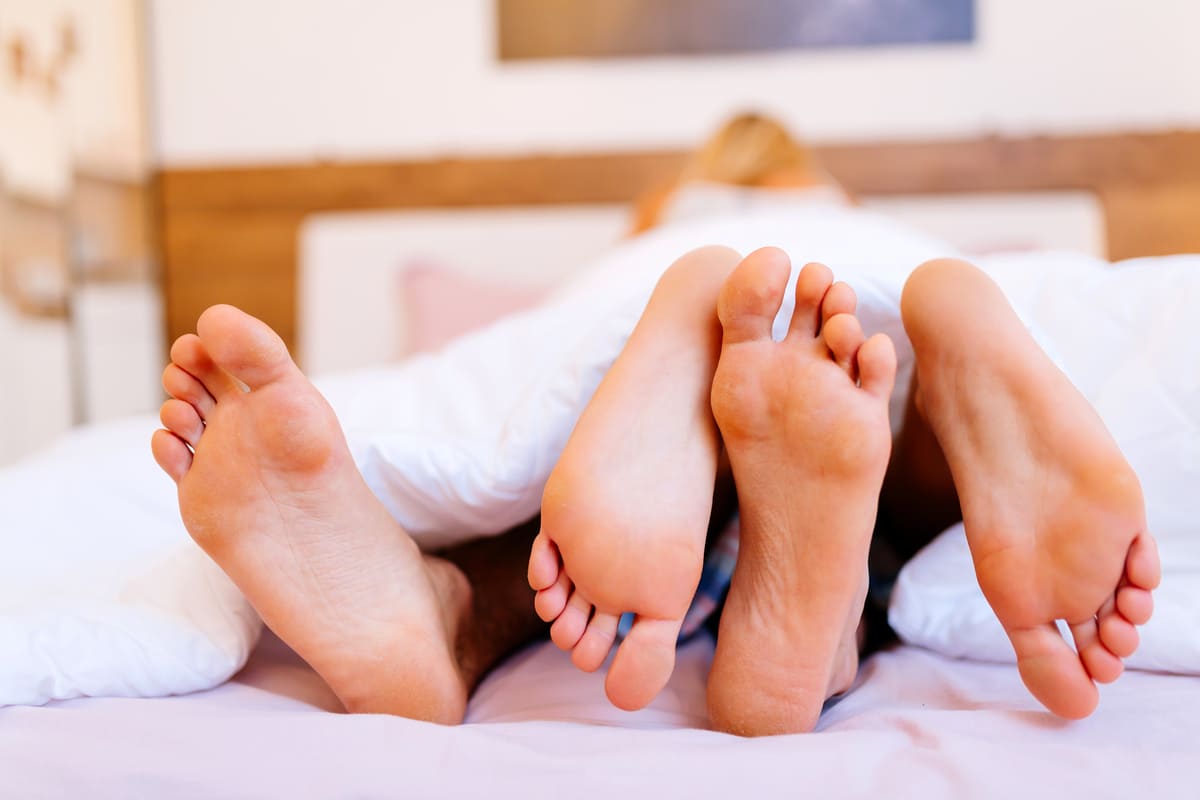 Why Sex Is Important in a Relationship?
It is quite crucial for people who choose to include sex in their relationships.
Because you and your partner must "navigate, negotiate, and compromise" when
it comes to sex both having it and talking about it. It is important to know the
importance of sex in a relationship.
It gives you an emotional high
One of the main reasons individuals perform super–intense workouts is for the
pleasant afterglow. And it turns out that the release of feel–good hormones gives
you a comparable high after sex.
The following is how it works: Sex causes the brain to release dopamine, which
boosts your motivation and happiness; testosterone, which boosts your work
performance; and endorphins, which alleviate stress and discomfort. All of these
hormones work together to play a complex role in human pair bonding and are
crucial in keeping a relationship together.
Having sex improves one's general well–being and encourages happy emotions,
especially within the first 24 hours. So, in addition to providing immediate
delight, physical contact with a partner leaves a sort of "hangover" that can
deepen your connection, mood, and emotional tie.
Sex can help relieve stress
"Sex releases oxytocin into the bloodstream, which promotes relaxation and
stress relief,"
In its potential to decrease tension by triggering the brain's reward system, sex is
analogous to eating enjoyable "comfort food." And orgasm isn't required to gain
the advantages: After only 20 seconds of skin–to–skin contact, your body releases
oxytocin, thus any kind of physical contact is good.
While the stress reduction benefits both people individually, it also benefits the
relationship as a whole. "Even if stress isn't relationship–specific, it can affect
how happy you are in it.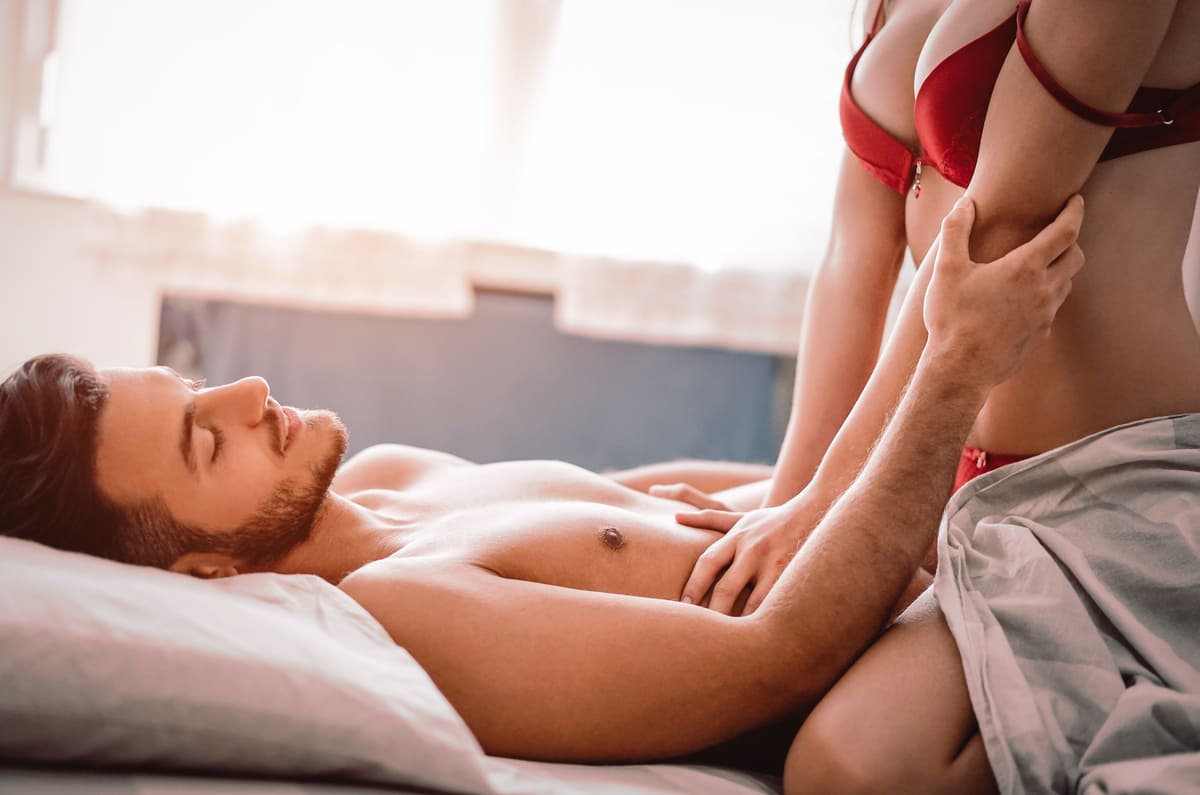 It can boost your confidence
While sex may not automatically raise your BDE levels to Rihanna levels, "it may
be an enormously confidence–boosting, body–loving moment for some people,".
"Most of us are insecure in some way, whether it's about our physical appearance
or not. Being validated by someone we love and trust, on the other hand, can help
us gain confidence."
Dopamine rush also helps increase your mojo. "The more dopamine we have, the
better we feel and the better we feel about ourselves.
Benefits

o

f

Sex

i

n

Relationships
Regular sex fosters a good relationship in a number of ways, in addition to
individual rewards for you and your spouse. For example, oxytocin released
during sex boosts emotional connection and enhances a sense of bonding.
Sex enhances your sense of commitment and emotional connection with the other
person in a monogamous relationship. Couples who express their love via sex are
more likely to stay together. As a result, sex has been linked to a lower rate of
divorce.
Better self–image: Sex can increase self–esteem and decrease feelings of insecurity, resulting in more
favorable self–perceptions.
Higher rates of happiness: More consenting sex and better quality sex, according to a 2015 study done in
China, boosts happiness.
More bonding: During sex, brain chemicals such as endorphins are released, which reduce
irritation and depression. With nipple stimulation and other sexual activity,
another hormone, oxytocin (the "hug drug"), rises. Oxytocin promotes feelings of peace and contentment.
Stress relief: Low sex frequency may be due to chronic stress. Sex, on the other hand, can be
a great stress reliever. Sex lowers stress chemicals such as cortisol and adrenaline
(epinephrine), with benefits that linger long into the next day.
Improved sleep quality: Orgasms cause the hormone prolactin to be released, which aids in sleep.
Better physical fitness: Sex is a sort of physical activity. Sexual engagement is similar to moderate
physical exercise, such as brisk walking or ascending two flights of stairs,
according to the American Heart Association. Sex can tighten and tone the
abdominal and pelvic muscles. Improved muscular tone improves bladder control
in women.
Enhanced brain function: More frequent intercourse was linked to enhanced cognitive function and the
creation of new brain cells in rats in preliminary investigations. Human
investigations have since discovered similar benefits. In a 2018 study of almost
6,000 adults, regular sex was associated to improved memory ability in those
aged 50 and over.
Improved immune function: Sexual activity has a favorable impact on immunological function. Sex on a
regular basis may even help you avoid catching a cold or the flu.
Positive cardiac effects: Lower systolic blood pressure has been associated to penile–vaginal sexual
activity (but not masturbation). Blood pressure that is too high raises the risk of
heart disease and stroke. Sexual activity dilates blood arteries, allowing more
oxygen and nutrients to reach all parts of the body while lowering blood pressure.
Weight loss: Having sex for 30 minutes burns 200 calories on average. 10 Food cravings can
be reduced and weight reduction can be aided by the rewarding brain chemicals
released during sex.
Lower pain levels: Sex–induced endorphins encourage more than just a feeling of well–being and
tranquility. Sex endorphins have also been shown to help with migraines and back
pain.
Increased sexual activity enhances desire and vaginal lubrication. Menstrual
periods are lighter and period cramps are less unpleasant when you have more
frequent intercourse. In addition, the production of the hormone DHEA by the
body after orgasm may be linked to a stronger sense of smell, healthier teeth,
better digestion, and brighter skin.
What are Best Women's Favorite Sex Positions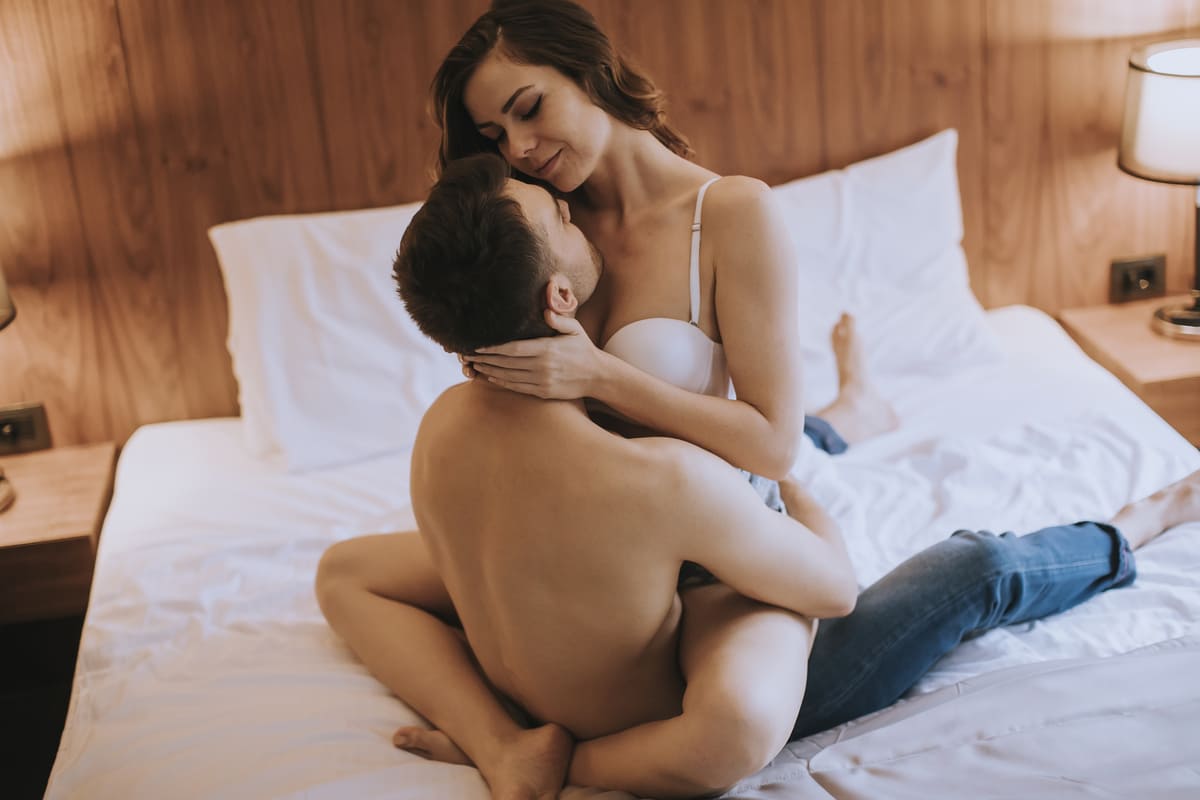 The Flatiron
This is an excellent position for girls who enjoy doggie style but want a bit more
comfort. He climbs on top of her from behind, lying face–down on the bed with
her legs straight. It soothes her and reaches the same regions as doggie style, but
it adds an extra element of intimacy because his body is crushed against hers.
He'll love this because it's basically a straight shot of ass the entire time.
The Tabletop
If you're not familiar with the tabletop, it includes the lady lying flat on her back
on a surface that corresponds to his hip level. Her legs are at a 90–degree angle in
the air. It's hot because it shifts your position, he's at maximum "push," and his
and her hands are free for any extracurricular wandering.
Scissors
He straddles one leg and supports the other up against his chest or draped over
his knee with her legs wide. This is great for him since he can get up in places
that other postures can't, which is also great for her. Plus, it's a little more naughty
than straight missionary, which you know you like, you wild thing!
The L
This is similar to a sideways doggie look. She's sleeping on her side, her legs out
at a 90–degree angle in the shape of a "L." (duh). He kneels behind her and… I'm sure you get the idea. This is great for girls who like doggy style because it targets similar regions without putting a pressure on her knees or back.
The Bridge
Allow her to lie on the bed in a missionary position as he kneels between her legs.
He supports her hips by raising her lower back with his hands. This allows him
to dig a little deeper and find the illusive G–spot from a new and interesting
perspective.
The Spoon
One of the most enjoyable aspects of sex is spooning afterward. So spooning
during sex can only be good, which it is, spoiler alert. Allow her to lie down on
her side as he raises her top leg from behind. He can maintain control by gripping
her hips, rubbing her clitoris (which, if you didn't know, is what you need to do
to make her orgasm), and grabbing… other things in this position. She can up the
ante by turning to embrace his neck while he walks slowly… and then a little
faster… and then slowly again.
The doggy style
Classic doggy style is undoubtedly one of the most popular positions among
ladies all around the world. I doubt you need me to explain why this is so great:
he's going super deep, which is fantastic for women who can orgasm just from
penetration. (Most women can't, so don't be disappointed if that isn't you.) This
will still be enjoyable for her.) It strikes the G–spot square in the face and adds
just the right amount of raunch.
The G

–

Whiz
This is comparable to lifting her legs behind her head, although it is a little more
comfortable for those of us who aren't master yogis. While he kneels to do his
thing, she sleeps on her back and places her legs on his shoulders. It helps to
narrow our lady bits, which feels amazing for him and makes the G–spot a more
direct target.
Girl on To

p
Again, there should be no need for a thorough description (hopefully…). Because
it allows us complete control, this is one of the most ideal postures for women.
From this vantage point, we have complete control over the switchboard and can
alter the pace, depth, and speed to our pleasure. Still, by grasping her hips and