Many people think that only straight people use sex toys, but that's simply not true. Sex toys can be used by anyone—straight or gay, male or female, young or old. Whether you're using a dildo, a vibrator, a strap-on, or a harness, you have to use a sex toy properly so take every benefit of it. Some of you may be knowing the correct format of using a sex toy so that you can enjoy and experience it to the fullest yet, many of you out there won't be knowing that so here in this article we will show you how to use a sex toy and what to keep in mind when you do.
When it comes to sex toys, there are many different types available. And, of course, you can find a wide variety of toys that are geared toward men and women. However, when it comes to the most effective way to use sex toys, the answer is simple: You need to use them as often as possible. Sex toys are an excellent way to spice up your love life and keep things exciting. And, if you're like most people, you've probably found yourself using sex toys without realizing it.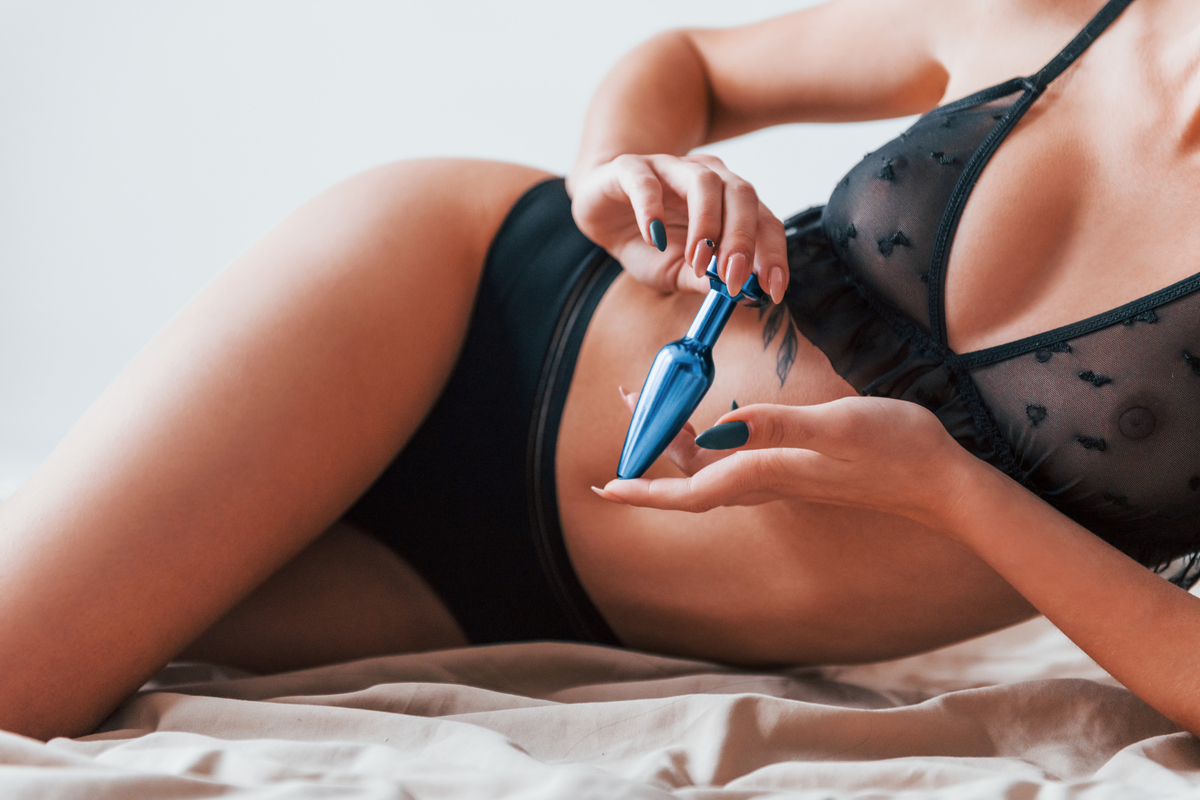 How should one use a sex toy perfectly?
Too often, people use a sex toy in a manner that is not ideal. When you use a sex toy, you should be aware of how it works and how to use it properly. There are several ways to use a sex toy, and you need to know how to use it properly.
1. Suitable Sex Toy with Suitable Size
The first thing you need to do is to find the right sex toy for you wheater it is a dildo, vibrator, clit sucker, or any other. After deciding which sex toy you are going to use you have to find the toy with the right size for yourself as too much big can cause you pain and a shorter one can make the moment unenjoyable. So finding the right toy and that of perfect size should be done first. If you are new to using sex toys, you should try the smallest one first.
2. Right positioning of your body according to it
For the perfect use of a sex toy, you should get yourself into the right position according to the type of sex toy you are using. And make sure to be relaxed and comfortable in that position. You should also know what you are going to do before you start using the sex toy. Body positioning is one of the most important aspects while using sex toys to get an extreme level of orgasm and to spice up your sexual life.
3. Lubrication of sex toy before use
Out there are many sex toys that can be lubricated and it is always best to lubricate a sex toy before using it because it eases the process of penetration and the process is also less painful. Also the best way to do this is using a water-based lubricant which is even very easy to wash after the usage. The next thing to do is to insert the sex toy into your body. You should never use a sex toy if it is too big.
4. Placement of sex toy on your body
Now the most important point place the sex toy on your body in the right position according to the type it is, if it's a vibrator place it above your cilt and let it stimulate. Right positioning of the toy on whatever body part you want to use is the key that can help you enjoy the extreme and unidentified level of orgasm.
5. Maintain the place of toy while using it
While using and having fun don't forget to keep your toy in place as while using it you can forget and it can be misplaced from the place where it has to be and affect the experience. So to keep it in place you can use your finger to help it to keep it in place and even with the other hand's fingers you can enjoy it more while running it around the body part where you are using the sex toy, it would give you a whole new experience.
6. Proper care of your sex toy after use
After having all the fun don't forget to clean your sex toy and keep it perfectly ready for the next time use. As cleaning is also a part of using sex toys properly because if you don't clean it any type of bacteria or fungus breads their they would have the direct entry pass in your body whenever you use it next time.
7. Storage of your sex toy
The next thing to do is to store the sex toy properly. It is important to store the sex toy in a safe place away from humidity too. You should never use it if it has been stored improperly as it can cause infection which is dangerous.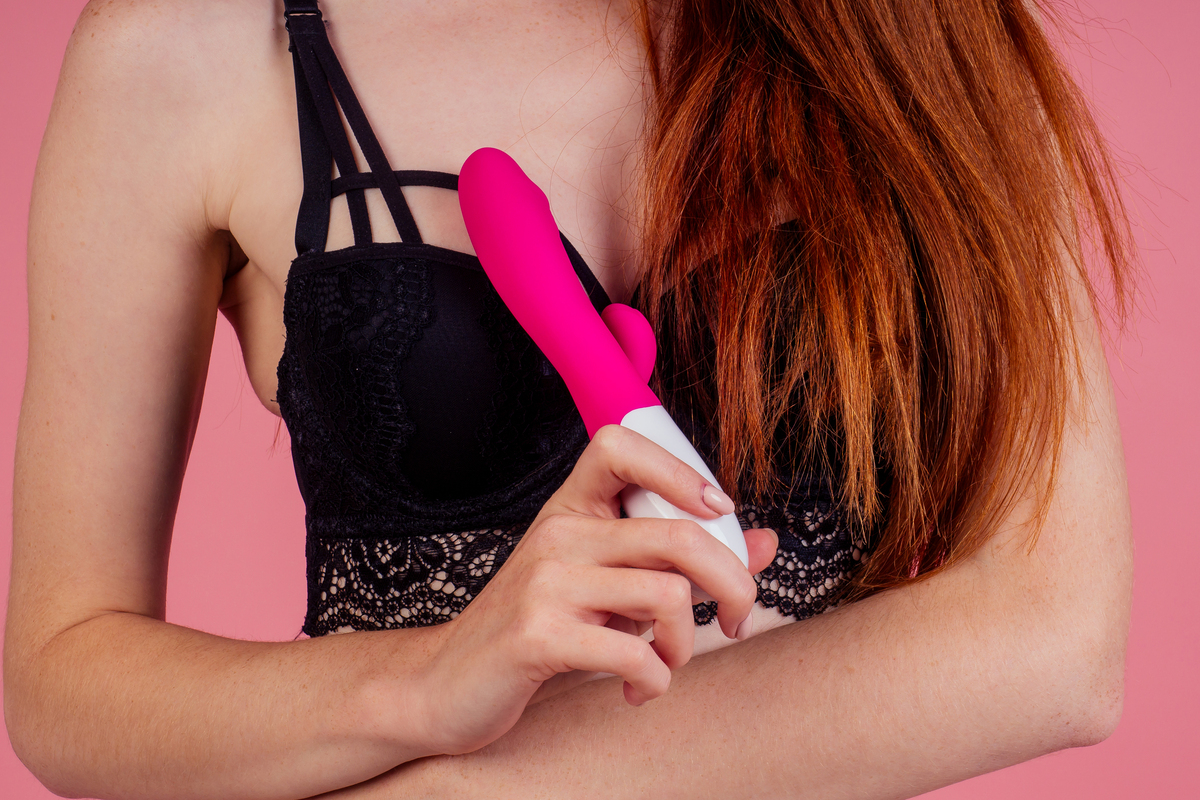 Things to keep in mind while using a Sex toy
Too much force and it will hurt; too little and it will be ineffective. When you use a sex toy correctly, it should feel good. So use it with effective force only. If you're using a sex toy to please your partner, you should be able to focus on him or her and enjoy yourself at the same time.
Make sure to use a sex toy properly. You should never use a sex toy for more than 15 minutes at a time. If you do, it could lead to soreness, infections, or other problems. Indeed, using a sex toy for too long can even damage it.
Always use a lubricant. Without lubrication, you may have an unpleasant experience. Also, if you're not using a lubricant, you should make sure that you don't get any of the lubricants inside your vagina or anus.
Make sure to take care of your sex toys. Don't expose them to water or other liquids. And if you want to use them again, make sure to clean them properly.
Never share your sex toys with others, as it is possible to get sexually transmitted diseases and even infections so it's better to use your sex yourself only.
Make sure to always store your toy in a cold and safe place away from humidity and daylight else there are chances of breading bacteria on it which is dangerous.
Also if you notice any cuts, holes, or any type of damage to your sex toy it is better to replace it as soon as possible and dump it immediately without using it once also.
Keep it away from the reach of children.
The Bottom Line:
Sex toys are fun, and they can also help you improve your lovemaking skills. A sex toy can help you to relax and enjoy your sexual relationship. Using a sex toy is very simple, but getting the most from it is not that easy. To get the most out of a sex toy you need to use it properly and that's why we have mentioned the ways how to use a sex toy properly we hope this blog post would have helped you in knowing the right uses of sex toys.
Also, don't forget to share your views on it in the comment box down below and if it helped you in any way, share it with your friend and family who can to find it worth reading. Thanks for reading!!!