Whether you're a newbie or a seasoned pro, there's no denying that sex toys are a hot topic these days. If you want to spice up your sex life, whether it's with your partner or alone, there are so many options out there that it can be difficult to know where to start. That's why we've put together this list of the 13 best sex toy websites where you can buy online. These sites offer a variety of products, including dildos, vibrators, anal toys, strap-ons, cock rings, and more.
Best Websites Where You Can Buy Sex Toys Online
The best sex toy website is obviously going to be the one that offers the widest range of products. The more choices you have, the better. It's important to remember that you don't have to go for the most expensive products. Just make sure that they're good quality.
There are plenty of sex toy websites out there, but we've narrowed down the selection to the 13 best ones. These sites have everything you need to spice up your sex life, whether you're looking for something specific, like a strap-on, or if you just want to browse through their collection of sex toys. These sites all have a variety of different products, so you'll find everything from dildos and vibrators to cock rings and other novelty items.

1. Lovehoney:
Most Friendly for International Shipping
Lovehoney is another online retailer, but it's one with a more sophisticated approach. You can shop for all kinds of sex toys, including vibrators, dildos, anal beads, and even a range of fetish items, such as handcuffs, chastity belts, and restraints. LoveHoney's mission is to give people the most comfortable sex lives possible. They want to give you the best sex toys, the most luxurious bedding, and the most beautiful lingerie. All their products are designed to help you feel good. LoveHoney offers an extensive range of adult toys.
They guarantee discreetness from shopping to doorstep, avoiding flashy packaging and of instead delivering your goods in "boring brown boxes." Lovehoney has a variety of price options, with average items ranging from $10 to $100. Standard shipping with the site is $9 or free with a $59.99 order. Quick shipping is also available.
Other fun additions on the site are the tabs labeled "position of the week" and "deal of the day," which provide handy tips and useful discounts. In general, Lovehoney is the ideal shop for the person avoiding traditional sex shops because they want to maintain privacy.
The site's discreet mail policies deliver your products without alerting neighbors of their sexy secret contents.
Who should shop at Lovehoney?
Lovehoney is great for International shoppers, especially if you are based in US, Canada, Australia, New Zealand, France, Spain, Germany, or EU in general.
Lovehoney has dedicated shops for each of these regions, which makes shipping fast and affordable (many times even for free)!
---
2. Adam & Eve:
One of the Best Adult Stores
Adam & Eve is one of the largest adult stores online. The site offers a variety of products for men and women, including toys, lingerie, clothing, videos, DVDs, sex manuals, etc. They have a very modern and clean design, with a large white background and a black logo. The site's main page has a red and white color scheme, with a black header and footer. Adam & Eve has a large variety of products, including toys, videos, DVDs, lingerie, and more. Prices range from $5 to $300, with average prices ranging from $20 to $50. Shipping is free.
You can browse the site by category or find a specific product. You can also use the search feature to find a particular toy. The site is easy to navigate and you can find what you want quickly and easily.
Who should shop at Adam & Eve?
If you are looking for sex toys and lingerie, this is the best option for you. It's a store that has been around for a long time and you know you are getting high-quality products. Though their website looks a bit old-fashioned they are good completion to others in the market because of their pricing.
---

3. Ella Paradis:
Everything will be free of shipping.
Ella Paradis is a trendy adult store that has been already featured in many popular women's magazines. Here you won't only find sex toys but also tons of sex education from their blog post and any type of sexual orientation is treated well and respected no matter what.
Collections of toys are stocked being very careful and they only resell sex toys and gear from prestigious brands only. Ella Paradise also offers free shipping everywhere in the US and has no minimum order criteria for free shipping. Sometimes you will be surprised to see high-end products at such a discount which is really impressive although they have sex toys ranging from $20-$500.
Who should shop at Ella Paradis?
Ella Paradis is a good place for anyone who wants to buy sex toys, tested by hundreds of people. That's why if you are worried about the quality of products once shop from Ella Paradis you will return to them every time.
---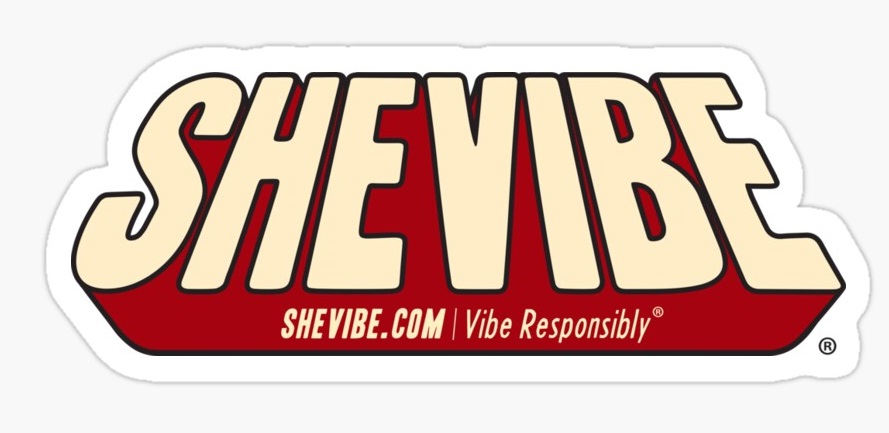 4. SheVibe:
Responsible + LGBTQ Inclusive
Have you ever visited SheVibe if you have then know it is a blessing to have such a website as the sex toy here ranges from $25-$100 with an additional $7 standard shipping fees which can be waived off if your order value gets over $68. Also, they offer a quick shipping option too which is also too fast.
Products on SheVibes are divided into pride, fetish gear, bondage, and pleasure toys even they also offer body jewelry, lingerie, movies, and various books. The gender expression category offers options for gender dysphoric and trans individuals.
The owners donate the proceeds from the pride section to the Trevor Project, which offers to counsel to struggling or suicidal queer LGBTQ+ youth.
Who should shop at SheVibe?
Adults of all genders are welcome on this site and it is ideal for people at various stages in their sexual development.
---

5. Tantus:
A Little Heaven for Anal and Prostate Enthusiasts
Tantus markets themselves as "Good Clean Fun." But clean does not necessarily mean boring. They have a variety of categories for you to browse including XL toys, beginner toys, anal toys and pegging. The founder wanted to offer sex toys that were more luxurious than those made from cheaper materials. They've created a higher grade silicone that's safe for the environment and the body.
The site offers products for all types of budgets, ranging from budget products to high-end products at $150 to the low end, i.e. $25. When you go to the final step of payment of your order, your shipping costs are calculated based on the items you've selected and your address. One of the best things about the site is its Sex-Ed section with blog posts explaining topics like the G-spot, and why you should give it a try.
Who should shop at Tanus?
Tantus is more of a specialty site, so it is best for those seeking sex toys for anal and prostate play.
---

6. Blue Rabbit
Cheap Price Wholesale Sex toys From China
Blue Rabbit Is An Adult Sex Toys B2B Wholesale Website, Also an One-stop Adult Products Vendor In China. It is one of the biggest adult sex toys wholesale suppliers in China. it has a powerful sex toys supply chain, You can wholesale sex toys with low MOQ at factory price.
Who should shop at The Blue Rabbit?
Someone want to import adult sex toys from China, then build their own sex toys business. Blue Rabbit friendly to new seller, and cheap price supply to keep the business is easy and profitable. if you want to start the sex toys business, it is the best choice.
---

7. The Stockroom: Heaven For High-Quality BDSM Tools.
The Stockroom is the ultimate toy for couples seeking a "Fifty Shades of Grey" experience they never knew existed until now. On the main page, you will see ads for everything from butt plugs to fetish fashion and electro-sex.
With a clever play on words, the owner describes The Stockroom as being for "everyone with an itch to scratch and not a lot of scratch." It's a great outlet where people can score deals on everything they see.
Wilder sex toys and outfit options are a high-end choice, but with the more expensive choices there. Maximum items listed there are for more than $100. It has an exposed front women's straight jacket that is even costing $435. This $99 free shipping promotion is a great way to make sure your shipping and fulfillment costs.
But the higher price does deliver many unique items that you won't see in a traditional shop. These include everything from medieval dungeon-style props like hanging wooden stockades to neon-colored electrodes.
Who should shop at The Stockroom?
This sex shop is definitely not for beginners. It better suits the needs of the more adventurous couples, and those who have a deeper kinky side. A lot of the products available in the sex toys section are meant to help couples live out their wilder fantasies or reenact their favorite porn scenes.
---

8. Betty's Toy Box:
Quality Sex Toys for Everyone
The shop offers an affordable option, with many of its products being cheaper than comparable sites. The main page for the site doesn't have a clear theme. Instead, it advertises a mix of traditional sex toy options, like a few different vibrators, a cock ring, lube, and a new-age dragon dildo.
Similar to Tantus, Betty's Toy Box puts a lot of importance on product materials and creating toys that are body-safe. A body-safe materials guide breaks down what should and shouldn't be in sex toy products. The site's diverse inventory makes products range from $20 to nearly $300. All shippings are guaranteed to be discreet and Betty's Toy Box offers free shipping on orders over $48.
The quality that makes Betty's Toy Box different from other toy sites is that it combines the quality, reliability, and affordability of other sites, while also adding quirky, eco-friendly and body-safe elements.
Who should shop at Betty's Toy Box?
Everyone and every body can use the website. Betty's Toy Box might offer something to satisfy you if you want to practice or explore a particular skill.
---

9. Good Vibrators:
Classic Sex Shop
The main page of the Good Vibrations website is clear, and informative and doesn't give off a raunchy feel that other sex shops do. Customer favorites, best sellers, and get-off cheap are included in the categories. The company was started by a sex therapist who wanted the company to promote accurate sexual knowledge.
Some items under $20 include feather ticklers and shaving cream. With multiple settings, vibrators and wands shoot above $100. Standard shipping is $6 or free if you order over $69. Products and practice tips can be found on the site, as well as helpful how-to's like "Blowjob Basics" and "Anal Sex Intro".
Who should shop at Good Vibrators?
This site is good for people who are new to sex or have a more traditional attitude when it comes to sex.
---

10. Liberator:
Sex Toys, Sex Pillows, and Sex Gear for Adventurous People
This is a cool store that sells bedroom gear. It is a brand's name in itself. As a brand, it has sex pillows and sex toy mounts for all shapes, sizes, and positions. The brand created some of the most amazing sex pillows which can double or triple the pleasure. There is a wide range of very high-quality products in the shop. You can find all kinds of sex toys, from bondage kits to fantasized ones.
Who should shop at Liberator?
This is where anyone looking for high-quality sex gear should shop. They sell a lot of exciting sex gear and have all the best brands. It's worth checking this store even if you don't play to buy things from them. The collection is very eye-revealing.
---

11. Target:
An Unexpected Useful Resources
When it comes to shopping for sex toys, you may not think about Target. There are also products for your sexual happiness offered by the retailer that usually offers clothes, hair products, and dog food. Some of the popular brands in Target's marketplace are Lelo, Durex,, and Bodywand.
Sex toys, kegel exercisers, and vibrating rings are just some of the products of Target. Condoms are usually under $20, while sex toys are usually in the $20 to $50 range. There are massager and wand options with higher price tags, ranging from $60 to $125. Most people have shopped at Target before. The anxiety of putting your trust in a sex shop is gone because it is so recognizable. Target's focus on sexual health in addition to pleasure provides protective and strengthening products.
Who should shop at Target?
The person who is new to sex toys or simply not searching for anything crazy will find Target ideal.
---

12. Babeland:
Best Selections for Unique Tastes
Babeland sells sex toys and pornographic films. They believe that sexually healthy people make the world a happier place. Babeland has sex toys that are not as wide as Lovehoney, but you can find brands that are not easily found elsewhere.
Babeland is more than just a sex toy store. Sex game dices and massage oils are just some of the fun sexy gadgets you can find if you dig a bit more. This is definitely a shop to check if you are a fan of strap-ons. Babeland has a wide range of amazing collections, including harnesses, pegging, and strap-on dildos.
Who should shop at Babeland?
This is a great choice for shoppers who are adventurous. Other than naughty gadgets for clits, nipples, and G-spot, you can also find naughty toys for anal and penis. If you're interested in trying out some sex toys, this is the store to go to.
---

13. LELO
Best for Pleasure and Protection
Lelo is a company that focuses on sex toys for men and women. They offer a variety of products that include toys for clitoral stimulation, anal play, and masturbation. LELO is known for its sexy and unique sex toys. You will find a wide range of sex toys, including vibrators, dildos, and other toys that are sure to please.
LELO is a very affordable brand. You can get a vibrator for $15. LELO is the place to shop if you are looking for a special toy that no one else has. LELO is a well-known brand, so you know you'll get a quality product. Lelo's sex toys are designed to help you reach orgasm. They have a wide range of toys for men and women, including vibrators, anal toys, and cock rings.
Who should shop at Lelo?
If you want to try something new and different, this is the place to go. Lelo is a trusted brand for sex toys, so if you're looking for something to try out, Lelo is a good choice.
---

14. PinkCherry
Great for Newbies
PinkCherry is a very useful website. It is a site where you can find sex toys for men and women. You can also find sex games and porn. You can also buy adult DVDs. You can choose from a wide range of products, including toys for vaginal penetration, toys for anal penetration, and toys for masturbation.
PinkCherry is a well-known brand that has a wide range of sex toys for men and women. You can choose from a wide range of toys, including vibrators, dildos, and cock rings. The price of these toys is affordable, and you can find a great deal if you shop around.
Who should shop at PinkCherry?
Lastly, if you're looking for a great selection of sex toys and you are new to sex toys, this is the place to go. PinkCherry has a wide range of sex toys, including vibrators, dildos, and cock rings.
The Bottom Line:
Finding the right online sex shop depends on your personal needs. And it is important to know that every sex toy has its own benefits and disadvantages and which one do you want. In the same way, it is also important to find the best sex toys, it is equally important to finding the right online sex shop.
So now that you know from the list which is the best sex toy website online. It's all upon you which products you want to add up and which website will be right for you. We hope that you would have loved our blog post so mention your thoughts below in the comment box.