If you're looking for online sex therapy, then you're in luck. There are now some amazing programs that let you connect with a counselor online—without ever having to leave the comforts of your home. If you're reading this, you probably already know that internet therapy can be a viable alternative to traditional therapy. However, many online sex therapy programs claim to be able to teach you everything you need to know about improving your sex life, but which one's best? That's why we've put together this list of the 7 best online sex therapy programs of 2022, ranked by quality and safety, that will eventually help you get into your personal groove as soon as possible.
What is Online Sex Therapy?
For those who don't know what is online sex therapy. Online sex therapy is the practice of providing online counseling and advice related to sexuality and sex life. Many people seek this kind of advice, either because they feel they need it or because they feel they want to share their problems or challenges with another person. One area of concern that many people have when it comes to sex is having trouble maintaining an erection. Other issues include impotence, lack of sexual desire, premature ejaculation, lack of ability to reach orgasm, and many more.
Online sex therapy is available to anyone who needs help with sexual problems. It doesn't matter if you're male or female, straight or gay. Anyone with any problem related to their sex life can now consult a sex therapist online and doesn't have to meet in person because of the availability of online sex therapy.
Benefits of Online Sex Therapy:
Convenient: It's possible to meet with your therapist via phone call, messaging, or live video from the comfort of your own home with many platforms.
Better Appointment Availability: You can make appointments outside of normal business hours, depending on your chosen platform.
Finding Therapist:  Finding the right therapist can be difficult, but online therapy platforms can match you with one based on your answers about why you need help and what you want to achieve. It's possible to switch therapists more easily on certain platforms.
24/7 Access:  Even if they don't reply immediately, some platforms will allow you to message your therapist 24/7, whereas, in some programs, a 24/7 facility is provided. It's great for keeping track of things you want to bring up in your next session or for getting advice and encouragement between appointments.
 Disappointment with Online Sex Therapy:
Constant Access to the Internet: A reliable internet connection is required for online therapy. Public computers are not the best way to access online therapy because of privacy concerns.
Not Suitable for Sever Sex Health:  Some serious sex health conditions are better suited for in-person or group therapy than online therapy.
No Insurance Cover:  You may have to pay out of pocket for online therapy if your insurance network doesn't recognize it. Also, some teletherapy platforms do not accept insurance.
Best Online Sex Therapy Programs of 2022:
Online sex therapy is a relatively new concept, but the concept itself is no longer revolutionary. With the rise of smartphones, tablets, and other devices, online treatment has become commonplace. For most people, the internet is a daily staple; it's something they need and something they use on a daily basis. Online sex therapy programs allow patients to access the services of trained professionals anywhere at any time. Here are our top 7 picks for the best online sex therapy programs:
1. ReGain
Best Couple Online Sex Therapy Program
One of the few sites that specialize in relationship and intimacy therapy is Regain. It is designed to let both couples interact with a therapist transparently. Both members can see all the written messages from each other. Private live sessions with their therapist are also available for individuals. Sex therapy can be done using this combination of openness and privacy. It allows the couple to work on issues specific to their sexual and romantic interactions while giving individuals the space to address any underlying issues.
Cost: Total of $40 to $70 per week
PROS
Online couples therapy platform
Different sessions options are available such as text, call, or video call
Individuals can have live sessions with their therapist, even though they are designed for couples therapy.
CONS
Couples must be in the same place for live sessions
No insurance policy is accepted in this program
Private messaging among individuals and the therapist, just the live session, could be private.
Visit ReGain
2. BetterHelp
Best Live Chat Support Online Program
One of the largest online therapy sites is BetterHelp. There are thousands of experienced counselors with different specialties. BetterHelp is the sister site of Regain that focuses on couples counseling. Even though it is more focused on individuals, you can still get couples counseling through BetterHelp. With most of the larger online therapy sites, BetterHelp offers both live and messaging sessions. Live sessions can be set up as text-based chat, phone calls, or video sessions, and you have to pre-schedule with your therapist.
Cost: Costs $60-$90 per week
PROS
Comes with a live chat and messaging option
Lesbian, gay, bisexual, and transexual therapists with various specialties and focus areas.
It is a very gender-affirming intake process.
CONS
Live sessions need to be scheduled in advance.
It's not possible to specifically request a person who's an expert in sex therapy.
Visit BetterHelp
3. Talk Space
Best All Rounder Online Sex Therapy Program
Sex therapy can be pursued as couples therapy. Some people are not part of a couple. That makes Talkspace a good choice. Unlike many online therapy websites, TalkSpace offers both individual and couples therapy. Talkspace provides accurate and affirming educational content about sexual health and the role of therapists. Talkspace therapists are all verified. Employers and health plans can pay the cost of using the service.
Cost: $260 to $396 Monthly
PROS
There are many therapists with various specializations
It's possible that your Employee Assistance Program or insurance will cover it
There are both couples and individuals options
CONS
Not all providers offer live sessions
Can't easily search for a person who specializes in sex therapy
It May be slightly more expensive than other options
Visit TalkSpace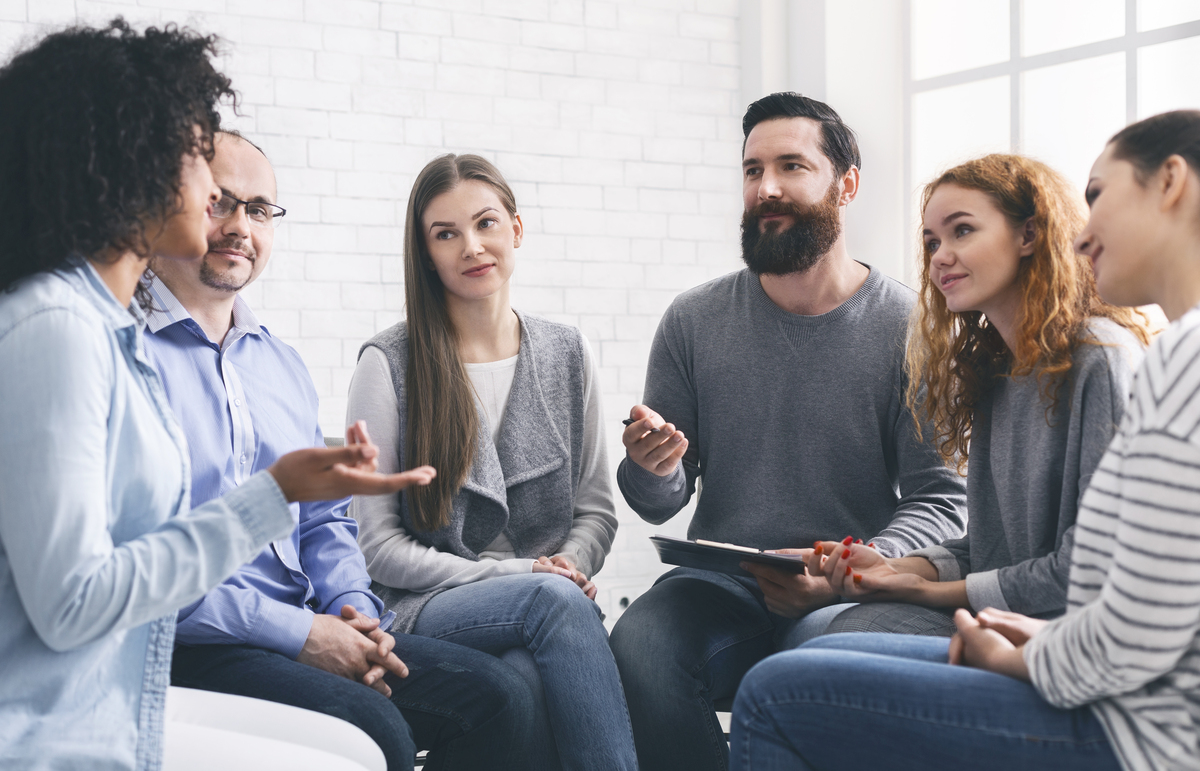 4. Pride Counseling
Best Online Sex Therapy Program for LGBTQ+
For some people with sexual or relationship difficulties, it's more important to have a competent therapist than it is to have one with specific experience in sex. All of the counselors at Pride Counseling are licensed in their field and also specialists in the LGBTQ community. There are a lot of ways to communicate with your therapist. Sending and receiving messages in your own time. Live chat can be done by text, phone, or video. Depending on your needs and schedule, you can choose what works best for you.
Cost: $60-$90/weekly billed monthly
PROS
Sexual and gender minority individuals are more likely to feel safer accessing care on the LGBTQIA+ focused site
All of the providers are licensed and specialize in working with people who are lesbian, gay, bisexual, or queer
You can chat live as well as asynchronously
CONS
There is no way to find a sex therapy provider who has a sex therapy specialization
Billing is on a monthly basis
A couple of options are not avilable
Visit Pride Counseling
5. 7Cup
Best Budget Friendly Sex Therapy Program 
7 Cups offers access to free emotional support from trained volunteers to couples, which is probably too good to be true, but still free online therapy. There is a chat room on the platform where you can connect with other people who are going through similar struggles. Instant access to emotional support will be available if you choose the free option. If you opt for a paid subscription, which is the best option if you need the assistance of a licensed professional, you will need to provide some additional information to link you to a therapist who is a great match for you.
Costing: Free and paid both; Paid goes for $150 Monthly
PROS
Free Online therapy provided
Available on both IOS & Android
Proper Chat Room Function
CONS
The only messaging feature is provided
Premium features available in the paid version
Visit 7 Cup
6. Couple Therapy
Best Most Qualified Online Sex Therapist 
A small group of highly trained clinicians, including marriage and family therapists, clinical psychologists, and two certified sex therapists, work at Couples Therapy Inc. Privacy-compliant platform is used to conduct therapy. While the company as a whole is committed to healing intimate relationships, its sex therapy services are designed to help couples and individuals identify and understand sexual health issues and develop a treatment plan with appropriate goals and solutions.
At Couples Therapy Inc., online sex therapy is the biggest benefit. The qualifications and experience of its sex therapists. Most programs allow anyone to say they're a sex therapist without being certified. Yet her sex therapy can be offered by therapists who are licensed mental health professionals, but they don't need a specific sex therapy certification.
Cost: $159 per minutes
PROS
Certified Sex Therapists
Free online courses and e-books on relationship and sexual life
Full of resources in specific fields
Individual and couples therapy provided
CONS:
Very High Pricing
Insurance not accepted
A limited number of sex therapists
Visit Couple Therapy
7. Modern Intimacy
Best Sex Therapy Program For LGBTQ Community
Modern Intimacy is a Los Angeles–based practice offering a range of relationship counseling, including online sex therapy. Its team of certified therapists (with at least one certified sex therapist on staff) has specialized training to help people navigate a variety of concerns relating to sexual issues, sexual function, and healthy sexual contact. The practice is dedicated to inclusivity, with all its therapists identifying as members of the LGBTQ+ community or allies, which is why we named Modern Intimacy the best online sex therapy for the LGBTQ+ population.
To get started, you'll schedule a free, 30-minute phone consultation to discuss your goals and any questions you may have about the service. The practice will match you with an appropriate therapist, and you'll be able to schedule weekly or biweekly sessions, which are conducted through privacy-compliant video conferencing.
Cost: $150-$350 per minute
PROS:
Every Sex therapist is a member of the LGBTQ+ community
Free 30-minute consultation
Sex therapists are fully certified
CONS:
High Pricing
They don't accept insurance
Visit Modern Intimacy
The Wrap-Up:
These were the 7 best online sex therapy programs that are designed to help men and women and members of the LGBTQ+ community to gain greater Intimacy, self-confidence, communication skills, and sex drive. While the programs differ in terms of the specific areas that they cover, they are all focused on helping individuals improve their sex lives. Most of these programs are specifically geared toward helping people who suffer from low libido, erectile dysfunction, premature ejaculation, lack of sexual desire, and performance anxiety. However, their professional sex specialists would help you at every edge of your sexual life guiding you.
Hope you found the best online sex therapy program which would be suitable for you and help you in your sex life. Share it with others; you can find it helpful. Comment down your thoughts on it and which program you opted for. Thanks for reading!!!